Massachusetts regulators approve cannabis cafes and home delivery, a key congressman pledges continuing support for broad marijuana reforms, Australia's capital city legalizes pot possession, and more.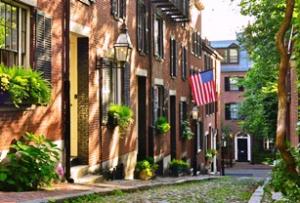 Marijuana Policy
Judiciary Committee Chairman Pledges Broader Marijuana Reform After Banking Vote [17]. Rep. Jerrold Nadler (D-NY), chair of the House Judiciary Committee, said Tuesday that a vote set for Wednesday on the SAFE Banking Act (HR 1595 [18]) would only be the first step in a broader push toward marijuana policy reform. "The House is expected to consider the SAFE Banking Act on the floor tomorrow and I will vote for it," Nadler said. "This bill will address one of the many serious problems that results from the criminalization of marijuana at the federal level. "As the sponsor of the MORE Act (HR 3884 [19]), I also strongly support additional marijuana reform -- to deschedule marijuana federally and to provide critical assistance and relief to individuals and communities that have been disproportionally impacted by the racially biased war on drugs," Nadler said. "I am therefore committed to marking up this bill and look forward to working with reform advocates and my colleagues in this important effort going forward." The statement comes amid division among reform advocates over whether to seek broader reforms before passing the SAFE Act.
Arizona Legalization Initiative Gets Updated, Begins Signature Gathering [20]. The Smart and Safe Arizona Act [21] marijuana legalization initiative has been amended to allow more people to expunge past pot convictions and to allow for 26 retail licenses to be issued to "individuals from communities disproportionately impacted" by marijuana prohibition. Now, signature gathering gets underway. Organizers have one year to come up with some 237,000 valid voter signatures to qualify for the November 2020 ballot.
Massachusetts Regulators Approve Cannabis Cafes, Home Delivery [22]. The state Cannabis Control Commission on Tuesday voted to approve regulations that will allow for cannabis cafes where people can eat, vape, or smoke marijuana legally and for marijuana home delivery services. "We feel like we have got a good balance between trying to meet the will of the voters but recognizing that there are concerns from a public health and a public safety standpoint," said Cannabis Control Commission Chairman Steven Hoffman. Both new types of licenses will be reserved for the first two years for social equity and economic empowerment applicants, which are categories of businesses owned by minorities, people with drug convictions and people who have lived and worked in communities disproportionately affected by marijuana prohibition.
New York Governor Seeks Cooperation with Neighboring States on Vaping and Marijuana Legalization [23].Gov. Andrew Cuomo (D) said Tuesday he will travel to Connecticut and New Jersey to try to create regional coordination on marijuana legalization. "For one state to do it, it makes no sense if the neighboring state has a different policy because then you just incentivize people to drive over the border and buy it there," he said. "When you start to discuss how to legalize marijuana it moves into the vaping space because a lot of the marijuana products can be vaped" Cuomo said. "When you start saying I want to outlaw flavored cigarettes well how about gummy bear marijuana products?"
International
Australian Capital City Legalizes Marijuana [24]. Canberra, the national capital, has become the first ciaty in Australia to legalize marijuana. Lawmakers in the Australian Capital Territory voted Tuesday to approve a bill allowing people 18 and over to possess and grow marijuana for personal use. The new law will go into effect on January 31, 2020. People will be able to legally possess up to 50 grams (just under two ounces) and grow up to two plants per person, or four per household. The new law, however, conflicts with national marijuana prohibition laws and could be overridden.
Canada's Trudeau Says Liberals Not Looking to Decriminalize Drugs [25]. As he campaigns to keep his job, Prime Minister Justin Trudeau said Tuesday that the Liberal Party is not going to decriminalize drugs. "We're not looking at full decriminalization at all right now," Trudeau said. "There are other things that we are doing that (are) having a big impact and we're going to make decisions based on science," Trudeau said, pointing to the Liberal government's actions on safe injection sites and other harm reduction methods. Trudeau's stance contrasts with that of the national Liberal caucus, which approved a resolution last year to "re-classify low-level drug possession and consumption as administrative violations" rather than criminal ones.