Luxembourg is moving to be the first European country to legalize marijuana, Hondurans take to the streets to protest their "narco" president, a New Mexico judge opens the state's medical marijuana program to out-of-staters, and more.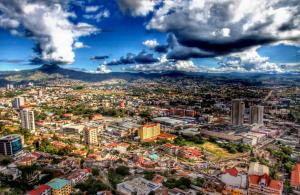 Medical Marijuana
New Mexico Judge Broadens Medical Marijuana Program [17]. A New Mexico judge has ordered state officials to issue medical marijuana cards to all qualifying patients, including those who live outside the state. The ruling came in response to an emergency petition filed by patients, after authorities failed to act on a state law which took effect in June that removed the state residency requirement.
Utah Supreme Court Rejects Bid to Overturn State Law That Replaced Prop 2 [18]. The state Supreme Court on Tuesday rejected a petition that sought to overturn the state law that replaced Proposition 2, the ballot initiative to legalize medical marijuana. The legal challenge, filed by a group called The People's Right, aimed to restore Proposition 2 as it was approved by voters in November. But while the petition was unsuccessful, other supporters of the ballot initiative say they are optimistic that the law will see changes in the next legislative session.
International
Hondurans Protest Against "Narco" President [19]. Thousands of protesters took to the streets of Tegucigalpa Tuesday to demand the resignation of President Juan Orlando Hernandez after US federal prosecutors filed court documents alleging his 2013 presidential bid was partly funded by drug trafficking money. Riot police clashed with demonstrators while attempting to disperse angry crowds with tear gas and water cannons. "The narco must go, JOH must go!" protesters chanted. Hernandez is a conservative ally of the US.
Luxembourg Set to Become First European Nation to Legalize Marijuana [20]. Health Minister Etienne Schneider has confirmed plans to legalize marijuana, saying that residents 18 and over should be able to use and purchase it within two years. Draft legislation is expected to be unveiled later this year. Schneider said the legislation would likely include a ban on non-residents buying it, in a bid to discourage drug tourism, and that personal cultivation would also likely be prohibited.