Marijuana legalization initiative campaigns are gearing up in Arkansas and Montana, a Missouri legislative committee will study asset forfeiture and racial profiling, Amnesty International calls the Philippines drug war a crime against humanity, and more.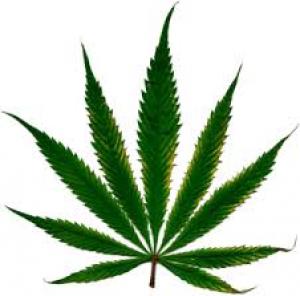 Marijuana Policy
Arkansas 2020 Legalization Initiative Campaign Getting Underway [14]. The Arkansas True Grass Ballot Question Committee is gearing up to once again try to get a legalization initiative on the state ballot. The group came up short on signatures in 2016, but is back again with the Recreational Marijuana Amendment of 2020, which would legalize it for adults 21 and over, as well as expunge arrest records and free any currently serving marijuana prisoners. The initiative is currently being finalized and will shortly go to the secretary of state's office to be cleared for circulation.
Montana 2020 Legalization Initiative Campaign Getting Underway, and Another Could Follow [15]. A group calling itself MontanaCan has filed a legalization initiative, the Marijuana Regulation Act, or Ballot Issue No. 5, with the secretary of state's office. The measure is now being reviewed by the state's Legislative Services Division before being cleared for circulation. Meanwhile, another group, Coalition 406, is also working on a legalization initiative for 2020, but hasn't filed yet with the secretary of state's office.
Hemp
Ohio Hemp Bill Stalled [16]. A bill to allow the cultivation and sale of hemp, [17]Senate Bill 57 [18], is stalled in the House because of tussles over CBD. Under state law, CBD remains illegal and under the purview of the state Medical Marijuana Control Program. House leaders say it may be the fall before the bill moves again.
Asset Forfeiture
Missouri Legislative Committee to Hold Hearings on Asset Forfeiture, Racial Profiling [19]. State Rep. Shamed Dogan (R-Wildwood) announced Monday that his Special Committee on Criminal Justice will hold public hearings in July and August to thoroughly examine the issues of racial profiling and civil asset forfeiture. Dogan, who chairs the committee, said the committee will hold public hearings July 24 in St. Louis and August 1 in Kansas City. He said the hearings will focus on examining the 2018 Vehicle Stops Report, which showed the largest racial disparity yet in traffic stops, as well as rising civil asset forfeiture seizures.
International
Amnesty International Calls for Urgent Investigation into Philippines' Deadly War on Drugs [20]. The wave of police killings triggered by Philippine President Rodrigo Duterte's murderous anti-drugs campaign continues to rage on, destroying lives and devastating communities, a report by Amnesty International revealed Monday. The UN must immediately open an investigation into gross human rights violations and possible crimes against humanity committed as part of the "war on drugs," the human rights group said. "Three years on, President Duterte's 'war on drugs' continues to be nothing but a large-scale murdering enterprise for which the poor continue to pay the highest price," said Nicholas Bequelin, Amnesty International's Regional Director for East and Southeast Asia. "It is time for the United Nations, starting with its Human Rights Council, to act decisively to hold President Duterte and his government accountable."
Sri Lanka Supreme Court Stays Execution of Drug Defendants [21]. The nation's Supreme Court last Friday stayed the death penalty for four persons convicted of drug offenses until at least October 30. If imposed, the death sentences would be the first carried out in the country in 43 years. President Maithripala Sirisena had signed the death warrants last month, ending a moratorium on capital punishment.