Prison guards go wild, a Customs and Border Protection agent heads for federal prison, and more. Let's get to it: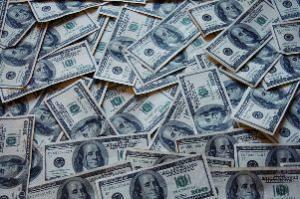 In Ridgeland, South Carolina,
a state prison case worker was arrested last Wednesday
[10]
after being caught trying to smuggle drugs into the prison in a paper bag. Steven Allen Washington got nailed carrying nearly four pounds of marijuana, 262 doses of ecstasy, 30 grams of meth, and nine grams of cocaine. He is charged with manufacturing and possession of drugs with intent to distribute, trafficking in more than 100 doses of ecstasy, trafficking in more than 28 grams of meth, possession of cocaine and attempting to furnish contraband to a prisoner.
In Charleston, West Virginia, a state prison guard was arrested last Friday [11] for plotting to smuggle meth into the South Central Regional Jail. Guard John Roach II went down in a sting where an undercover agent provided him with four ounces of meth and money to smuggle the drugs into the jail. He is charged with delivery of a controlled substance.
In Millbrook, Alabama, two state prison guards were arrested Monday [12] in unrelated cases. Guard Darryl Jerome Bradley, 25, was charged with promoting prison contraband and unlawful possession of marijuana. Following his arrest, Bradley resigned from his position. Meanwhile, Guard Wiggins Washington, 50, was arrested at a local business and charged with methamphetamine trafficking. Washington also faces additional federal charges for being in possession of a firearm at the time of his arrest.
In Los Angeles, a Customs and Border Protection officer was sentenced Monday [13] to 151 months in federal prison for helping to move hundreds of kilograms of cocaine, heroin, and marijuana from Southern California to Chicago as part of a drug trafficking ring. Manuel Porras Salas, 52, had been found guilty in December of one count of conspiracy to distribute controlled substances, one count of conspiracy to commit money laundering, and one count of making false statements to law enforcement.