A US territory legalizes weed, a US state decriminalizes it, Florida medical marijuana battles continue, and more.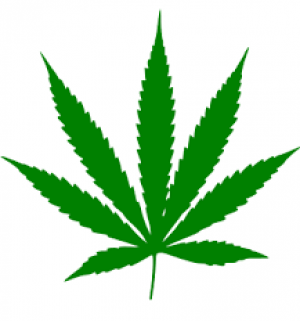 Marijuana Policy
Federal Lawmakers Reintroduce STATES Act [17]. A bipartisan group of lawmakers has refiled the Strengthening the Tenth Amendment Through Entrusting States Act, or STATES Act [18], in both the House and Senate. Presidential contender Sen. Elizabeth Warren (D-MA) was joined by Sen. Cory Gardner (R-CO) in filing the Senate bill, while Reps. Earl Blumenauer (D-OR) and David Joyce (R-OH) sponsored the bill in the House.
Guam Legalizes Marijuana [19]. Gov. Leon Guerrero (D) Thursday signed a marijuana legalization bill into law, making Guam the first entity to legalize marijuana this year and the second US territory to do so, after the Commonwealth of the Northern Marianas Islands. The law will create a system of taxed and regulated sales, with a 15% excise tax.
New Mexico Decriminalizes Marijuana [20]. Gov. Michelle Lujan Grisham (D) has signed into law a bill decriminalizing the possession of up to a half ounce of marijuana. The maximum penalty will be a $50 fine. The legislation also reduces penalties for pot paraphernalia.
Medical Marijuana
Florida House Committee Votes to Limit Strength of Smokable Marijuana [20]. The House Health and Human Services Committee voted Wednesday to cap the amount of THC allowed in smokable marijuana flowers at 10% despite the objections of patient advocates who noted that much stronger buds are already available on the market. The move comes less than a month after the legislature removed a ban on the use of smokable marijuana.
Florida Judge Rules Patients Have No Right to Grow Their Own [21]. The 1st District Court of Appeals ruled Wednesday that a Tampa patient does not have the legal right to grow his own medicine. The decision overturns a lower court ruling that held the patient could grow plants to be juiced as part of his treatment for cancer.
Drug Policy
Democratic Presidential Contender Andrew Yang Calls for Legalized Marijuana, Commutations for Non-Violent Drug Offenders [22]. Presidential contender Andrew Yang said Wednesday he would issue mass commutations for imprisoned non-violent drug offenders on 4/20. "I would legalize marijuana and I would pardon everyone who's in jail for a non-violent, drug-related offense," Yang said. "I would pardon them all on April 20, 2021, and I would high-five them on their way out of jail."
(This article was prepared by StoptheDrugWar.org's 501(c)(4) lobbying nonprofit, the Drug Reform Coordination Network, which also pays the cost of maintaining this website. DRCNet Foundation takes no positions on candidates for public office, in compliance with section 501(c)(3) of the Internal Revenue Code and does not pay for reporting that could be interpreted or misinterpreted as doing so.)