A pair of New Jersey cops go rogue, prison guards go wild, and more. Let's get to it: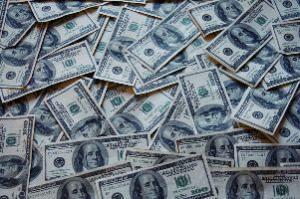 In Ocean Township, New Jersey,
an Ocean Township police officer was arrested March 20
[10]
on multiple drug charges. Officer Ryan Vaccaro, who is also head of the local Police Benevolent Association, got caught with multiple unprescribed doses of Clenbuterol, a steroid. He is charged with possession of prescription drugs and possession of prescription drugs with intent to distribute, according to municipal court records.
In Ridgeville, South Carolina, a state prison guard was arrested last Thursday [11] for bringing marijuana and other contraband into the prison. Lieber Correctional Institution guard Anthony Murgolo admitted bringing the goodies into the prison with the intent of selling them. He is charged with misconduct in office, possession with intent to distribute marijuana and introduction of contraband to inmates.
In Baton Rouge, Louisiana, an Angola state prison guard was arrested last Thursday [12] after a shakedown uncovered various drugs inside her vehicle. Corrections Officer Crystal Jenkins, 40, got caught with 14 grams of heroin, an ounce of heroin powder, 12 ounces of marijuana, 3 ½ ounces of synthetic cannabinoids, four ounces of methamphetamine, and a digital scale in her car. She is charged with distributing marijuana, synthetic marijuana, and heroin, one count of possession with intent to distribute methamphetamine, and one count of introduction of contraband into a penal institution. She admitted to trafficking inside the prison and resigned from her position.
In Joliet, Illinois, a former Joliet police lieutenant was arrested last Friday [13] was arrested for what appears to be stealing dope from the evidence room. Dennis McWherter, 51, faces charges of official misconduct, theft, and possession of a controlled substance. The official misconduct charge indicates he committed the offenses while working in an official law enforcement capacity.
In Princeton, Indiana, a Princeton police officer was arrested Monday [14] for helping a subject detained in a drug investigation discard his dope before arriving for booking at the police station. Officer George was called to assist in a DEA-directed traffic stop bust and was transporting one of the detainees to the station when he became aware the suspect had 77 grams of heroin in his pants. Gibson allowed him to discard the drugs, but other officers found the dope and notified the Indiana State Police Organized Crime and Corruption Unit, which investigated and arrested Gibson. He is charged with official misconduct.
In Salem, Oregon, a former Salem police officer was sentenced last Wednesday [15] to 18 months' probation and 20 days in jail after being caught in February with methamphetamine and stolen computer equipment. Seth Thayres, 31, pleaded guilty to two counts of first-degree theft. He still faces an additional 17 counts of computer crime, theft, and meth possession in another county. He is accused of stealing from several businesses including a legal firm, a tech business and a production company. He had been on administrative leave since October and was awaiting a fitness-for-duty evaluation when arrested. He resigned from the department after his arrest.
In Paterson, New Jersey, a former Paterson police officer was sentenced last Wednesday [16] for dealing drugs, including some he stole from a crime scene, as well as assaulting a hospital patient in an unrelated case. Ruben McAusland, 27, had pleaded guilty in June to possessing drugs with the intent to distribute and depriving the patient of his civil rights. He got 66 months in federal prison.