The Denver magic mushroom initiative campaign hands in signatures, medical marijuana bills proliferate in Texas, Washington's governor announces plans to pardon small-time pot offenders, and more.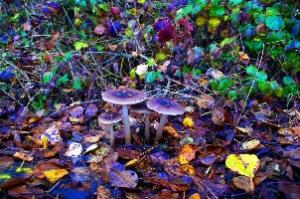 Marijuana Policy
Connecticut House Speaker Vows to Work on Legalization [17]. House Speaker Joe Aresimowicz (D) has said he would support marijuana legalization and work with his caucus to advance it. "I think we should legalize it," he said. "I will work with my caucus to get there, but it needs to be done in a responsible fashion that mirrors our medical marijuana program." The Senate president and the governor-elect have also said they are ready to end pot prohibition this year.
Massachusetts Commission Report Lists 19 Steps to Toughen Driver Drug Testing [18]. A special commission has issued a report [19] recommending 19 steps lawmakers should take to open the way for tougher drug testing of drivers in the wake of marijuana legalization there. One recommendation was to train more than 300 drug recognition experts; another was to expand the state's implied consent law for driving while intoxicated to include impairment due to drugs.
Washington Governor Will Pardon Small-Time Pot Possessors [20]. Gov. Jay Inslee (D) said last Friday he plans to pardon thousands of people convicted of personal pot possession charges. He said he would create an expedited process so some 3,500 people could apply for and receive pardons without having to go to court or hire a lawyer.
Medical Marijuana
Texas Sees a Dozen Medical Marijuana Bills Filed [21]. The session hasn't even opened yet, and there are 12 medical marijuana bills already prefiled. Two to watch are SB 90 [22], a standard medical marijuana bill, and HB 209 [23], which would allow the home cultivation of medical marijuana.
Kratom
Utah Bill Would Keep Kratom Legal [24]. State Sen. Curt Bramble (R-Provo) has said he will sponsor a bill to keep kratom legal after hearing from the herb's supporters. "I view this kind of in the same vein as medical marijuana," he said. "I've had people tell me kratom is an alternative for addictive opiates and that's what convinced me." He said his bill will keep kratom legal in its "pure" form, but not if "adulterated" with other additives.
Psychedelics
Denver Magic Mushroom Initiative Hands in Signatures [25]. Organizers with Decriminalize Denver handed in more than 8,000 raw signatures Monday for their municipal magic mushroom initiative. The measure would make psilocybin and the mushrooms that contain it the lowest law enforcement priority and would bar the use of city funds to impose penalties on users or possessors. The measure needs 4,726 verified signatures to make it to the ballot.