Arizona Republicans go one way, Texas Republicans go another; the House passes the SITSA Act, New York will allow medical marijuana for opioid use, and more.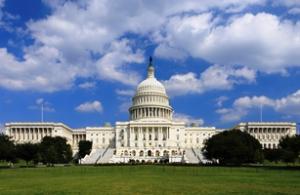 Marijuana Policy
Poll: Arizona Republicans Still Don't Like Weed [17]. A new poll from OH Predictive Insights finds that nearly three-quarters of state Republican primary voters oppose marijuana legalization. Only 21% were in favor. Still, a marijuana legalization nearly passed statewide in 2016.
Top New York Health Official Says Cuomo Panel Will Endorse Legalization [18]. Dr. Howard Zucker, the state's top health regulator, said Monday a Cuomo administration panel will recommend that the state legalize marijuana. "We looked at the pros. We looked at the cons… the pros outweigh the cons," Zucker said of the panel's work.
Texas GOP Endorses Marijuana Decriminalization, More [19]. At the party's state convention this past weekend, delegates approved platform planks calling for the decriminalization of marijuana possession, support for hemp farming, expanding access to medical marijuana, and calling for the rescheduling of marijuana.
Medical Marijuana
New York Health Department of Health Announces Opioid Use to be Added as a Qualifying Condition for Medical Marijuana [20]. The Health Department on Monday announced it will develop a regulatory amendment to add opioid use as a qualifying condition for medical marijuana. "The opioid epidemic in New York State is an unprecedented crisis, and it is critical to ensure that providers have as many options as possible to treat patients in the most effective way," said New York State Health Commissioner Dr. Howard Zucker. "As research indicates that marijuana can reduce the use of opioids, adding opioid use as a qualifying condition for medical marijuana has the potential to help save countless lives across the state." Opioid use joins 12 other qualifying conditions under the state's Medical Marijuana Program. Currently, patients can be eligible if they have been diagnosed with one or more of the following severe debilitating or life-threatening conditions: cancer; HIV infection or AIDS; amyotrophic lateral sclerosis (ALS); Parkinson's disease; multiple sclerosis; spinal cord injury with spasticity; epilepsy; inflammatory bowel disease; neuropathy; Huntington's disease; post-traumatic stress disorder; or chronic pain.
Drug Policy
House Passes SITSA Act [21]. Over the protests of drug reform and other groups, the House last Friday approved HR 2851 [22], the Stop Importation and Trafficking of Synthetic Analogues (SITSA) Act. The bill has already passed out of committee and awaits a House floor vote. The bill is an old-school drug war response to new psychoactive substances that relies heavily on the criminal justice system. The Drug Policy Alliance called the bill "dangerous" because it grants the Justice Department "broad new powers to ban synthetic analog drugs, decide what the sentences should be, and take away the requirement for Congressional oversight that has been in place for 40 years." The bill now heads to the Senate.
International
France Poll for First Time Finds Majority for Marijuana Legalization [23]. A new poll from the Institut français d'opinion publique (Ifop) for Terra Nova and Echo Citoyen, a think tank and a citizens' political group, for the first time reports a majority for legalization. The poll had support at 51%, with 40% opposed and 9% undecided. The poll marks a "turning point," said Thierry Pech, head of Terra Nova. "French people made the finding that prohibition and repression did not work to preserve the health of users," Pech said. [24] Under current French law, pot possession is punishable by up to a year in jail and a fine of more than $4,000.