The Justice Department is once again likely to be barred from using its funds to go after state-legal medical marijuana, a broad coalition opposes the fast-moving SITSA Act, Portugal's parliament approves medical marijuana products, and more.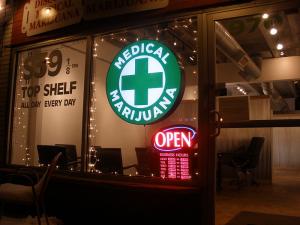 Medical Marijuana
Senate Panel Approves Medical Marijuana Protections [17]. The Senate Appropriations Committee on Thursday approved an amendment that shields legal medical marijuana operations from federal interference. The amendment to the Justice Department appropriations bill bars the department from using its funds to go after state-legal medical marijuana. A similar measure was approved in the House version of the bill.
Maine Supreme Court Rules Workmen's Compensation Doesn't Cover Medical Marijuana [18]. In a ruling Thursday, the state Supreme Court held that employers do not have to pay for medical marijuana under the state's workers' compensation system. In a 5-2 ruling, the court held that federal law takes precedence and that making employers pay for medical marijuana would force them to violate federal law.
Drug Policy
Broad Coalition Opposes SITSA Act [19]. A coalition of human rights, civil liberties, civil rights, religious, and drug policy reform groups have come out strongly in opposition to HR 2851 [20], the Stop Importation and Trafficking of Synthetic Analogues (SITSA) Act of 2017. The fast-moving bill has already passed out of committee and awaits a House floor vote. The bill is an old-school drug war response to new psychoactive substances that relies heavily on the criminal justice system. "If passed, HR 2851 will broadly expand penalties for drug offenses, concentrate power within the Department of Justice, punish people who lack criminal intent, and overcriminalize certain behavior," the groups said in a letter released on Thursday. "The legislation attempts to address the very real problem of synthetic opioid overdoses in the United States, but we believe that its methods are misguided. Instead of punishing people who use drugs and low-level dealers, legislation should focus on expanding treatment opportunities and targeting the international drug trade."
Sentencing
Rhode Island House Passes Law Lengthening Prison Sentences for Dealers Who Sold Drugs in Fatal Overdoses [21]. The House on Thursday approved "Kristen's Law," House Bill 7715 [22], which creates a new crime of drug-related homicide and imposes penalties of up to life in prison for people who sell drugs linked to fatal drug overdoses. The bill now heads to the Senate.
International
Portugal Parliament Approves Marijuana-Based Medicines [23]. The parliament on Friday overwhelmingly approved a bill to allow marijuana-based medicines, but only after earlier rejecting a proposal to allow patients to grow their own medicine. While Portugal decriminalized drug possession in 2001, it has lagged behind the US and other European countries when it comes to medical marijuana. The bill now goes to President Marcelo Rebelo de Souza to be signed into law.