---
In the fastest growing industry in the country, the pathway to success is paved by women. We're proud to partner with NCIA's Cannabis Business Summit & Expo [3] as they showcase industry pioneers throughout their five educational tracks. Don't miss your chance to meet these trailblazers and many more this July 25-27 in San Jose, CA.
Register Now [4]
Use Code STDW15 to Save 15%
Prices Increase June 25
[5]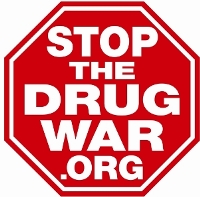 Permission to Reprint:
This issue of Drug War Chronicle is licensed under a modified
Creative Commons Attribution license
. Articles of a purely educational nature in Drug War Chronicle appear courtesy of DRCNet Foundation, unless otherwise noted.
---
Links:
[1] https://stopthedrugwar.org/user/psmith
[2] https://stopthedrugwar.org/user/borden
[3] http://bit.ly/2jX4RCk
[4] http://bit.ly/2rHF98J
[5] http://bit.ly/2M4DCCO
[6] https://stopthedrugwar.org/donate
[7] https://stopthedrugwar.org/chronicle/1024#comments
[8] https://stopthedrugwar.org/license