New Mexico's largest city ends civil asset forfeiture, a Maryland medical marijuana expansion bill has passed the legislature, select Israeli pharmacies will soon begin selling medical marijuana products, and more.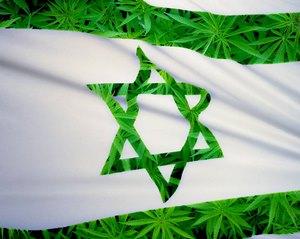 Medical Marijuana
Maryland Legislature Passes Medical Marijuana Expansion Bill [16]. The Senate on Monday gave final approval to a bill that would increase the number of licenses for medical marijuana growers from 15 to 20 and the number of licenses for processors from 15 to 25 -- largely in a bid to increase minority business ownership in the industry. None of the companies licensed so far has a black owner. House Bill 0002 [17] has already passed the House and goes now to the desk of Gov. Larry Hogan (R).
Asset Forfeiture
Albuquerque to End the City's Civil Asset Forfeiture Program [18]. New Mexico's largest city will quit seizing people's property unless there is a criminal conviction first. This decision brings the City in compliance with New Mexico state law and comes on the heels of a decision by a US District Court Judge James Browning that said that "the city's ordinance violated federal due process protections and the 2015 state law which said governments can't seize a person's property unless there is a criminal conviction in the case." The state passed asset forfeiture reform in 2015, but the city of Albuquerque refused to obey the state law -- until now.
International
Canadian Conservative Senators Want to Kill Home Cultivation [19]. As a vote looms in the Senate on the Liberals' marijuana legalization bill, some Conservative senators are talking about filing an amendment to ban home cultivation, as well as other nibbling at the edges of the bill. "Senate Conservative Caucus will be looking at making recommendations on various legislative voids, including: driving under the influence; public consumption; home grow; outdoor grow; detection of high concentration of marijuana; border crossing …," wrote Sen. Larry Smith. Any amendments from the Tories would need support from independent counterparts to pass any amendments. The Senate currently has 12 Liberals, 43 independents, 33 Conservatives and five nonaffiliated members. The vote on the legalization bill is set for June 7.
Israeli Pharmacies to Begin Selling Medical Marijuana Products on 4/20 [20]. Surely it's just a coincidence, but select Israeli pharmacies will begin selling prescription medical marijuana products beginning April 20. Some 20 pharmacies will participate in the pilot program for regulated medical marijuana sales. The move is the result of marijuana reforms led by the Ministry of Health and approved by the government in 2016.