Two LAPD cops go away for a long time for sexually assaulting female drug suspects, a Pennsylvania attorney general's narc gets popped for a drug cash rip-off scheme, a Washington state local cop gets popped stealing pain pills, and more. Let's get to it: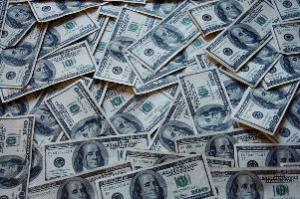 In Port Orchard, Washington,
a Poulsbo police officer was arrested last Wednesday
[10]
after confessing that she repeatedly stole drugs left in the city's prescription drug takeback box. Officer Stacey Lee Smaaladen, 49, told investigators she took the pills to supplement her own legally prescribed pain medications. She is charged with theft and felony drug possession.
In Warsaw, New York, a state prison guard was arrested last Thursday [11] on charges he took money from inmates at the Wyoming Correctional Facility in exchange for drugs. Guard William Fannan, 37, allegedly took money to smuggle synthetic cannabinoids into the prison. He is charged with third-degree receiving a bribe, first-degree promoting prison contraband, official misconduct and fifth-degree conspiracy.
In Galveston, Texas, a Galveston police officer was arrested last Friday [12] amidst allegations he supplied a suspected drug dealer with information that helped him avoid other police officers. Officer John Rutherford is accused of providing the suspect with information of officers' locations, working assignments, and work patterns. He is charged with engaging in organized criminal activity, misusing official information, and a weapons violation.
In Harrisburg, Pennsylvania, a former state attorney general's office narcotics agent was arrested last Friday [13] for allegedly participating in a scheme to launder stolen drug proceeds. Timothy Riley, 48, is accused of conspiring with the driver of a truck carrying more than $2.5 million in drug cash to set up a bust where he reported seizing only $1.77 million. In return for his services, Riley received three cash payments totaling $48,000. He is charged with money laundering and other offenses and is looking at up to 20 years in prison.
In Los Angeles, two LAPD officers were sentenced Monday [14] to 25 years in prison for sexually assaulting four women they were investigating on drug charges. Officers James Nichols and Luis Valenzuela pleaded guilty to two counts each of forcible rape and forcible oral copulation. The pair were patrol partners who rampaged between 2008 and 2011, according to prosecutors.