State legislatures are in session and things are getting busy on the medical marijuana front, from CBD bills in Iowa to employment protection bills in California.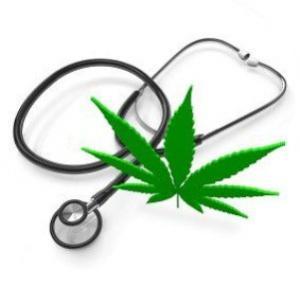 California
Last Wednesday, a bill that would provide employment protections for medical marijuana patients was filed [12]. Assemblymen Rob Bonta (D-Oakland) and Bill Quirk (D-Hayward) have filed Assembly Bill 2069 [13], which would "prohibit an employer from engaging in employment discrimination against a person on the basis of his or her status as, or positive drug test for cannabis by, a qualified patient or person with an identification card." The bill could get a hearing next month.
Florida
On Monday, lawmakers shamed regulators over the medical marijjuana program [14]. A joint legislative oversight committee tore into state medical marijuana czar Christian Bax. The Joint Administrative Procedures Committee used four separate unanimous votes to clarify its displeasure with rules and regulations promulgated by the Office of Medical Marijuana Use. Lawmakers are also unhappy that the office failed to respond to more than a dozen letters from lawmakers over the past four months identifying problems with the rules.
Illinois
Last Wednesday, a bill to let opioid patients get temporary medical marijuana cards advanced [15]. The Senate Executive Committee approved Senate Bill 336 [16]. The bill would allow people who have been prescribed opioids to apply for a temporary medical cannabis card. If passed, those prescribed opioids would be able to participate in the program if their applications are approved by the state. The background check and fingerprinting process normally required for applicants of the program would also be waived that first year because of the urgency of the crisis.
Iowa
On Monday, a new poll had overwhelming support for medical marijuana [17]. A new Selzer & Company poll has 78% in favor of medical marijuana, with 19% opposed, figures that are roughly unchanged over the past couple of years. What has changed is support for recreational marijuana, now at 39%, up from 28% four years ago.
On Tuesday, a CBD medical marijuana expansion bill advanced [18].The Senate Judiciary Committee voted to approve Senate Study Bill 3106 [19], which would grant the state Medical Cannabidiol Board the authority to broaden the definition of medicinal CBD and to expand the list of qualifying conditions to use it. The bill now heads for a Senate floor vote.
Nebraska
On Monday, a new poll had strong support for medical marijuana [20]. A new Nebraska poll has 77% of respondents saying they would support allowing doctors to prescribe medical marijuana. Some 52% said they would definitely vote yes, while 22% would probably vote yes, and 3% were undecided but leaning toward yes. The poll comes as the legislature ponders a bill that would allow voters to weigh in on a constitutional amendment allowing medical marijuana.
New Mexico
On Monday, lawmakers rallied to support medical marijuana in the fight againt opioids [21]. Lawmakers and supporters gathered at the state capitol in Santa Fe to urge state officials to add opioid addiction to the list of disorders qualifying for medical marijuana. And advisory panel has twice considered petitions seeking to add medical marijuana as a tool against opioid abuse, the most recent last November, but the state Health Department has yet to act.
Pennsylvania
On Tuesday, the governor announced when the first dispensary sales would begin [22]. Gov. Tom Wolf (D) announced Tuesday that the state's first medical marijuana dispensary, in Butler County, will begin sales tomorrow. Five other dispensaries will open their doors by weeks' end, he added.
Texas
Last Thursday, the state got its first dispensary, but it's CBD only [23]. Compassion Cultivation opened in Austin. It's the first dispensary to open under the state's CBD cannabis oil medical marijuana law. The state saw its first cannabis oil delivery to a patient earlier this week.
Utah
Last Friday, the House failed to pass a crucial medical marijuana measure. [24] The House voted to pass one medical marijuana bill, but failed to pass a crucial companion bill. The House passed House Bill 195 [25], allowing terminally ill patients to use medical marijuana, but then failed to pass House Bill 197 [26], which would have actually implemented the law by instructing the state Department of Agriculture and Food to write rules on growing marijuana and contract with a third party grower to grow the plant. "One is dependent on the other," said the bills' sponsor, Rep. Brad Daw (R-Orem), who is now second-guessing his decision to file the two bills separately. "Maybe it was the wrong policy, maybe it was the wrong decision." Meanwhile, a campaign to put a medical marijuana initiative [27] before the voters in December is well underway.
On Tuesday, the House revived and passed a crucual medical marijuana bill [28]. Just days after it killed House Bill 197 [26], the House brought it back and passed it Tuesday. The bill was part of a two-bill package aimed at creating a viable medical marijuana program in the state. The other bill in the package, House Bill 195 [25], was approved last week.
[For extensive information about the medical marijuana debate, presented in a neutral format, visit MedicalMarijuana.ProCon.org [29].]