Vermont is just a governor's signature away from becoming the first state to legalize marijuana at the statehouse, Maine stakeholders reach agreement on a legalization implementation bill, the US prisoner population declines for the third straight year, and more.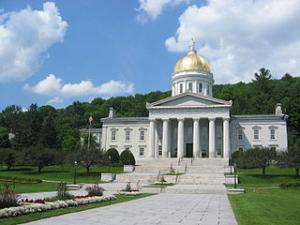 Marijuana Policy
California Bill Would Ease Expungement of Old Convictions [17]. Assemblyman Rob Bonta (D-Oakland) has filed a bill, Assembly Bill 1793 [18], to make the expungement of past marijuana misdemeanors and the reduction of past marijuana felonies to misdemeanors automatic. The expungements and downgradings are part of the 2016 legalization initiative, Prop 64, but the initiative language required people to initiate proceedings themselves.
Maine Stakeholders Reach Agreement on Legalization Implementation Bill [19]. The legislature's Marijuana Implementation Committee said Tuesday it has come up with a framework for regulating legal marijuana in the state. This marks the second effort to put the will of the voters into effect: Last year, Gov. Paul LePage vetoed the original effort. Under the agreement, legal sales will be taxed at 17.5% and localities will have to opt-in to participate. Now the committee needs to actually draft the bill and get it to the governor.
Vermont Legislature Approves Noncommercial Marijuana Legalization Bill [20]. The Senate Wednesday took a final vote on a bill that would legalize the possession and cultivation of small amounts of marijuana, but not taxed and regulated sales. Gov. Phil Scott has said he will sign the bill into law [21]. The bill, House Bill 511 [22], legalizes the possession of up to an ounce of marijuana and the cultivation of two mature and four immature plants by persons 21 or over. It does not allow for legal commerce, instead "retaining criminal penalties for the possession, dispensing, or sale of larger amounts of marijuana." For now, anyway -- the bill also calls for a task force appointed by the governor to study the issue and recommend "legislation on implementing and operating a comprehensive regulatory and revenue system for an adult marijuana market" by December 31.
Medical Marijuana
Ohio Lawsuit Challenges "Racial Quota" in Medical Marijuana Program [23]. A company that failed to win a slot in the state's medical marijuana program has filed a lawsuit claiming it lost out because of "an unconstitutional racial quota." PharmaCann Ohio Inc. said it finished 12th out of more than a hundred applicants for 12 cultivation licenses on the state's application ranking system, but that it lost out because a state quota system requires 15% of those licenses to go to minority-owned groups. That requirement gave an unfair boost to companies that scored lower in the rankings, the company argued, saying the racial requirement violates the Constitution's 14th Amendment equal protection clause.
Harm Reduction
Florida 911 Good Samaritan Overdose Bill Advances [24]. The Senate Criminal Justice Committee voted Tuesday to advance a 911 Good Samaritan overdose bill, Senate Bill 970 [25]. The measure would grant immunity to drug possession charges to people who seek medical help for a drug overdose. Florida is one of only a handful of states that have yet to pass such a law. The measure still faces a vote in the Judiciary Committee before moving to a Senate floor vote.
Sentencing
State and Federal Prison Populations Declined for Third Straight Year in 2016 [26]. The number of state and federal prisoners declined for the third straight year in 2016, the Bureau of Justice Statistics reported Wednesday. At year's end 2016, the number of people in state and federal prison was 1,505,400, a 1% decrease from 2015. Federal prisons accounted for more than a third (34%) of the decrease, with the federal prison population dropping from 196,500 in 2015 to 189,200 in 2016. Nearly half (47%) of all federal prisoners are doing time for drug offenses.