The US surgeon general has something to say about medical marijuana, Maryland sees its first medical marijuana sales, and more.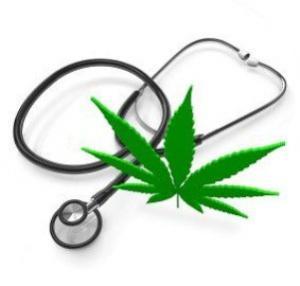 National
Last Friday, the surgeon general said marijuana should be treated like other drugs [13]. Surgeon General Jerome Adams said that marijuana should be treated and studied like other pain relief drugs, but that he was opposed to recreational legalization. "Under medical marijuana, I believe it should be like any other drug," he said. "We need to let the FDA vet it, study it, vet it. The FDA has actually approved cannabidiol oil and some derivatives of marijuana, Marijuana is not one substance. It's actually over 100 different substances, some of which benefit, some of which are harmful."
Arkansas
Last Friday, state regulators set the timeline for licenses [14]. The Arkansas Medical Marijuana Commission announced that medical marijuana cultivation licenses would be issued in about three months, and dispensary licenses would be issued three months after that. The date for announcing cultivation licenses is February 27; a firm date for dispensary licenses isn't set yet. The commission anticipates medical marijuana on dispensary shelves by the middle of next year.
Maryland
Last Friday, medical marijuana sales began [15]. The first legal medical marijuana sale in the state took place last Friday, after years of delays. A handful of dispensaries have received shipments of medical marijuana, while others said they expected to come online soon. The state's first legal pot crop was grown this fall.
Michigan
On Tuesday, regulators released medical marijuana business regulations [16]. The state Department of Licensing and Regulatory Affairs has released emergency rules governing medical marijuana facilities with just two weeks to go before the Bureau of Medical Marijuana Regulation begins taking applications. "The emergency administrative rules are designed to preserve patient protections and provide them with access to safe medical marihuana," said Bureau of Medical Marihuana Regulation Director Andrew Brisbo. "These rules also allow growers, processors, secure transporters, provisioning centers, and safety compliance facilities to operate under clear requirements."
Montana
Last Thursday, patients and providers criticized proposed new rules [17]. In a hearing at the Department of Public Health and Human Services, patients and providers complained that proposed regulations would place significant cost and time burdens on them. Among provisions criticized were high licensing fees and requirements for extensive product-safety testing.
Ohio
Last Wednesday, the state licensed another dozen large medical marijuana grow ops [18]. State regulators licensed a final 12 medical marijuana cultivators. They licensed another dozen cultivators earlier this year. Each of the large growers can grow up to 25,000 square feet. They now have nine months to get up and running, with sales set to begin in September.
Last Thursday, a licensing loser sued the state [19]. One day after the state announced its choices for a second batch of commercial cultivation licenses for medical marijuana, one of the losers in the process has filed a lawsuit challenging the scoring process for applications. The state law allowing medical marijuana sets a September 8, 2018 deadline for sales to begin, the timetable is already tight, and any further delays could put that date in doubt.
[For extensive information about the medical marijuana debate, presented in a neutral format, visit MedicalMarijuana.ProCon.org [20].]