Dear Reformer: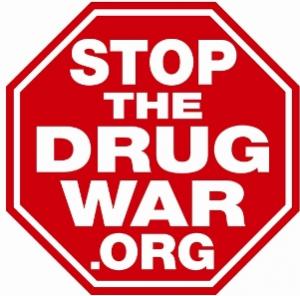 From
prosecutions
[9]
to
asset forfeiture
[10]
to
sentencing
[11]
to
human rights
[12]
, hardliners in Washington are trying to undo our progress. The president and the attorney general are pushing to ramp up the drug war. Committee chairs in Congress are stopping good bipartisan bills from getting voted on. Even medical marijuana is at risk now. The president has encouraged human rights violations in other countries' drug wars.
Your support has made our work possible for 24 years. Thanks to contributions from our members, StoptheDrugWar.org has pressed for reform, grown the movement, and advanced the legalization debate. But the challenges we're facing are more urgent today than ever.
Our organization continues to play a unique role for drug policy reform, in both the US and international arenas, and our staff make up some of the movement's most experienced human capital. Your generous donation will help us advance our programs and do our part to hold the line on policy. [13] This year we've done the following:
We couldn't have done this without you, and we need your support to continue it in 2018. I hope you'll take a moment to renew your support or become a new member of our organization [13] at this dangerous and critical, but still promising time in the issue.
Visit http://stopthedrugwar.org/donate [13] to donate by credit card or PayPal, or visit our About page [23] for info on donating by mail or contributing stocks, or to read more about our programs. We accept tax-deductible donations for our 501(c)(3) nonprofit, as well as non-deductible donations for our 501(c)(4) lobbying nonprofit.
Thank you for your support!
Sincerely,

David Borden, Executive Director
StoptheDrugWar.org
P.O. Box 9853, Washington, DC 20016
http://stopthedrugwar.org [24]