It's all marijuana news today, with San Francisco considering allowing smoking at pot shops, an American Legion poll finding very strong support for medical marijuana among veteans, Belize decriminalizing up to 10 grams, and more.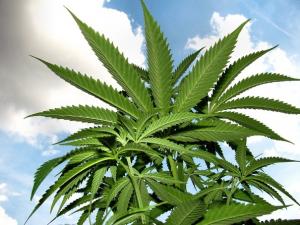 Marijuana Policy
San Francisco Ponders Allowing Pot Smoking in Pot Shops [17]. Bureaucratic battle lines are being drawn inside the city government as it grapples with the looming advent of legal marijuana sales. At a Thursday meeting, the Board of Supervisors' Land Use and Transportation Committee recommended making it legal to smoke pot at pot shops, but the Department of Public Health, which has a longstanding policy of opposing smoking in public spaces, is opposed. This is only one of the issues the city is grappling with as the January 1 legal sales date looms.
Medical Marijuana
American Legion Poll Finds Strong Medical Marijuana Support Among Veterans [18]. A poll from the American Legion released Thursday found support for medical marijuana at a whopping 83% among veterans surveyed. Even more -- 92% -- support research into the clinical efficacy of medical marijuana. The American Legion passed a resolution at its national conference in August urging the federal government to allow doctors to recommend medical marijuana to veterans in states where it is legal.
Pennsylvania Patients Are Eager to Get in the Program [19]. The state Health Department reported Thursday that more than a thousand people registered on the first day of open applications for the state's new Medical Marijuana Program. That includes both patients and caregivers.
Tennessee Democrats Endorse Medical Marijuana [20]. The state Democratic Party's executive committee has passed a resolution calling for the legalization of medical marijuana. The state has seen repeated attempts to pass a medical marijuana bill, to no avail so far.
International
Belize Decriminalizes Marijuana Possession [21]. Governor General Colville Young Thursday signed into law a bill decriminalizing the possession of small amounts of marijuana. The bill "decriminalizes the possession of cannabis in amounts not exceeding 10 grams, provides for the imposition of monetary and non-recordable penalties for the possession of cannabis in such amounts occurring on school premises, in specified circumstances, and decriminalizes the smoking of cannabis on private premises."