A new Quinnipiac poll has support for marijuana legalization at a record high, Trump calls for a return to tough drug war policies to fight opioids, Hawaii gets its first dispensary, and more.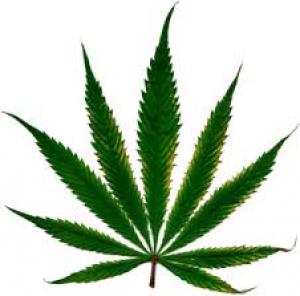 Marijuana Policy
Quinnipiac Poll Has Record 61% for Legalization [21]. A new Quinnipiac poll has support for marijuana legalization at 61%, the highest figure ever reported by Quinnipiac and up two points since February. Support was above 50% for all demographic groups except Republicans (37%) and people over 65 (42%). The poll also found that fully three-quarters (75%) of respondents thought the federal government should not enforce federal marijuana laws in states where it is legal. Support for medical marijuana was even higher a near-unanimous 94%.
Medical Marijuana
Hawaii Gets First Dispensary [22]. Maui Grown Therapies opened for business on Tuesday in Kahului. It's the first dispensary in the state to be permitted and open its doors. The store was only open for a couple of hours Tuesday, with the owners saying they were doing a "soft opening." A second dispensary, Aloha Green, was set to open in Oahu on Wednesday.
Heroin and Prescription Opioids
Trump Wants More Drug War, But No State of Emergency for Opioid Crisis [23]. President Trump said Tuesday that a stronger law enforcement is necessary to fight the opioid crisis and criticized the Obama administration for prosecuting fewer drug offenders. He also critically highlighted shorter average sentences for drug offenders under Obama and advocated for abstinence-based drug treatment. But he did not act on a recommendation from his opioid panel headed by New Jersey Gov. Chris Christie (R) that he declare a national state of emergency.
Harm Reduction
Seattle Suburb Votes to Ban Safe Injection Sites [24]. The Bellevue City Council voted Monday night to ban safe injection sites even though none had been proposed for the city, the second-largest in Kings County after Seattle. Members said the vote was driven by fears the site could hurt development of a homeless center now being planned. But it is also a sign of broader objections to such facilities in the area and comes after the Metropolitan King County Council voted in July not to spend money setting up sites unless a locale's elected officials first approved it. Safe injection supporters said that vote effectively kills any sites outside the city of Seattle.
International
Tillerson Offers to Help Duterte Fight Drugs -- If Philippines Leader Changes Tactics [25]. US Secretary of State Rex Tillerson met with Philippines President Rodrigo Duterte on Monday and told him the US would provide anti-drug assistance if he would rein in his brutal tactics. Tillerson obliquely noted harsh criticisms of the Philippines' bloody drug war by human rights groups and others and suggested the US could help find more suitable tactics. Duterte was noncommittal.