Michigan legalizers are fast off the mark in their initiative signature-gathering campaign, the Drug Policy Alliance and 30 groups call for drug decriminalization, Oregon is set to defelonize drug possession, and more.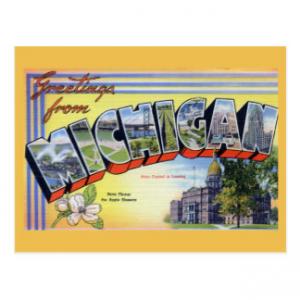 Marijuana Policy
Michigan Initiative Campaign Already Has 100,000 Raw Signatures [19]. The Coalition to Regulate Marijuana Like Alcohol, which wants to put a legalization initiative [20] on the November 2018 ballot, announced Monday that signature gathering was ahead of schedule and that the group had already passed the 100,000 mark. To qualify for the ballot, the group must collect 252,523 valid voter signatures within a six-month period. They began signature gathering in late May.
DC Public Use Marijuana Arrests Tripled Last Year [21]. More than 400 people were arrested in the nation's capital last year for publicly using marijuana, a nearly three-fold jump over the 142 arrested in 2015. And this year so far the pace of arrests remains steady. Some advocates criticized the increase in arrests, with Adam Eidinger, the man behind DC's legalization law, saying the right to smoke marijuana in the District is effectively reserved for "those who own private property," with renters, residents of public housing, and visitors out of luck. "A lot of it is people not realizing they can't smoke in public," he said of the increase in arrests. "A lot of it is people who have no place else to go."
Medical Marijuana
Puerto Rico Governor Signs Medical Marijuana Bill [22]. Gov. Ricardo Rosello, a former biomedical engineer, on Sunday signed into law a bill that legalizes and regulates medical marijuana in the US territory. The move comes after Rossello criticized an earlier executive order allowing medical marijuana as insufficient. "As a scientist, I know firsthand the impact that medicinal cannabis has had on patients with various diseases," he said. "The time has come for Puerto Rico to join the flow of countries and states that have created similar legislation."
Drug Policy
Drug Policy Alliance Report Calls for US Drug Decriminalization [23]. In a new report [24] endorsed by more than 30 organizations, the Drug Policy Alliance is calling for the end of arresting people simply for using or possessing drugs. "Our current laws have branded tens of millions of people with a lifelong criminal record that makes it hard to get a job or an apartment," said Art Way, senior director of national criminal justice strategy at the Drug Policy Alliance. "The experience of the last few decades shows that criminalization has been utterly ineffective in reducing problematic drug use."
Sentencing
Oregon Defelonizes Drug Possession [25]. The state legislature has approved House Bill 2355 [26], which makes simple possession of drugs such as heroin, MDMA, and meth a misdemeanor punishable by no more than a year in jail. Under current law, drug possession is a felony punishable by up to 10 years in prison. The bill also includes a provision aimed at reducing racial profiling by police. The legislature also approved House Bill 3079 [27], which reduces penalties for property crimes often related to problematic drug use. Gov. Kate Brown (D) is expected to sign the bills into law shortly.