California sheriff's deputies are having a hard time resisting temptation, a guard at Louisiana's Angola prison gets caught with a smorgasbord of drugs, and more. Let's get to it: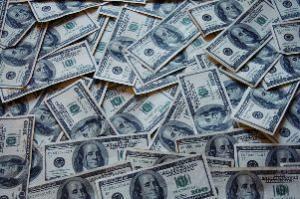 In New York City,
a city jail guard was arrested last Wednesday
[10]
along with 13 others for dealing drugs at a Brooklyn housing project. Guard Cammi Ortiz, 26, was found with two bags of crack and marijuana, along with two scales for weighing the drugs. The precise charges she faces are unclear.
In St. Francisville, Louisiana, an Angola state prison guard was arrested last Saturday [11] after a "routine shakedown" turned up drugs in her car while parked at the prison. Guard April Matthews, 23, got caught with 24 ecstasy tablets, 2.6 ounces of marijuana, 9 ounces of synthetic marijuana, 8 Xanax pills, 5 grams of methamphetamine, 16 cell phones, phone chargers, tobacco, rolling papers, and more than $500 in cash. She is charged with introduction of contraband into a penal institution, malfeasance in office, one count of possession of schedule IV narcotics, and two counts of possession of schedule I narcotics.
In York, Pennsylvania, a former Yuba County, California, sheriff's deputy was found guilty last Wednesday [12] of trafficking hundreds of pounds of marijuana to Pennsylvania. Christopher Heath, 38, went down after he and two others were caught with 250 pounds of pot. His co-defendants all pleaded guilty, and now Heath, too, has been found guilty. He was convicted of possession of a firearm in furtherance of drug trafficking, conspiracy to manufacture and distribute 100 kilograms of marijuana and conspiracy to launder drug proceed.
In Bakersfield, California, two former Kern County sheriff's deputies pleaded guilty Monday [13] to stealing seized marijuana from the department's storage unit and selling it. Derrick Penney, 34, and Logan August, 30, admitted conspiring with a former Bakersfield police detective and others to steal the weed and turn it over to a former snitch to sell it. The deputies got $1,200 each for their efforts. August also admitted separately stealing about 25 pounds of pot and letting the same snitch sell it, for which he received $15,000. Both men pleaded guilty to conspiracy to traffic marijuana.