Pennsylvania Auditor General Eugene DePasquale comes out for marijuana legalization, citing the tax revenue boost; a bill to limit home cultivation in Colorado advances, the Arizona Senate approves a hemp bill, the Arkansas Senate kills a no-smoking medical marijuana bill, and more.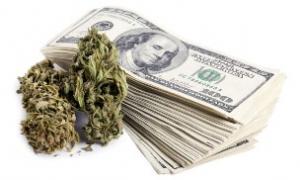 Marijuana Policy
Colorado Bill to Limit Home Cultivation Advances [20]. The House Finance Committee voted Monday to approve House Bill 1220 [21], which would limit home grows to 12 plants. Bill sponsors paint it as an effort to prevent diversion to the illegal market, but medical marijuana patients and advocates testified that it could make it difficult for them to grow enough medicine for their needs.
Nevada Bill to Allow Licenses for Public Events With Pot Consumption Filed [22]. The state's leading pro-marijuana reform politician, Sen. Tick Segerblom (D-Las Vegas) filed Senate Bill 236 Monday. The bill, which is not yet available on the legislative website, would allow local governments to issue licenses for one-off events with public pot consumption, as well as licensing pot shops, bars, or other businesses to allow consumption on-premises. The bill has been referred to the Senate Judiciary Committee.
Pennsylvania Auditor Endorses Marijuana Legalization, Says State Could Earn Millions [23]. Auditor General Eugene DePasquale (D) said Monday he supported marijuana legalization and that the state could generate $200 million a year in tax revenues from it. "The regulation-and-taxation-of-marijuana train has rumbled out of the station across the United States," DePasquale said at a press conference in the state capitol. "The question is whether Pennsylvania is going to miss its stop."
Medical Marijuana
Arkansas Senate Kills Bill to Ban Smoking of Medical Marijuana [24]. The Senate voted 15-10 Monday to reject Senate Bill 357 [25], which would have banned smoking medical marijuana. Bill sponsor Sen. Jason Rapert (R-Conway) argued smoking is a public health hazard and that smoking marijuana is a recreational use, not a medicinal one, but his colleagues were not buying his argument.
Hemp
Arizona Senate Passes Hemp Legalization Bill [26]. The Senate has approved Senate Bill 1337 [27], which would authorize industrial hemp production, processing, manufacture, distribution, and sales. It also includes language saying the state cannot prevent hemp commerce merely on the grounds that it is federally illegal.
Drug Policy
West Virginia Bill Would Create Drug Policy Office, Track Overdoses [28]. A bill that would create an office to track fatal drug overdoses passed the House last week and heads to the Senate. House Bill 2620 [29] would provide a central data collection point to track overdoses and arrests in the state. That information could be compiled and used as supporting data in research and as the state applies for federal grant money to combat the state's drug abuse epidemic. The bill is only one of many filed to deal with the opioid problem in the state. Click on the link for more.