The North Dakota legislature continues to muck about with the state's new voter-approved medical marijuana law, North Carolina sees a full-fledged medical marijuana bill introduced, and more.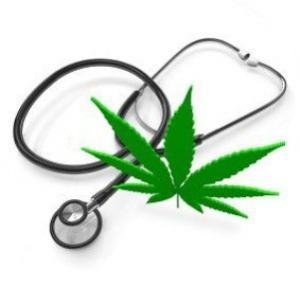 Iowa
Last Thursday, a CBD expansion bill stalled [12]. A bill that could have expanded the use of CBD cannabis oil ran into a brick wall in the House Public Safety Committee. Committee Chair Rep. Clel Baudler (R-Greenfield) said he had to pull House Study Bill 132 [13] because there wasn't enough support from Republicans to get it out of committee.
North Carolina
Last Wednesday, a fill-fledged medical marijuana bill was filed [14]. House Democrats Wednesday introduced House Bill 185 [15], a full-fledged medical marijuana bill that contains generous provisions on the amount of marijuana patients may possess (up to 24 ounces or "an adequate supply" as determined by a physician) and grow (up to 250 square feet of canopy), as well as providing for caregivers and establishing a system of dispensaries and commercial medical grows. Similar bills died in the 2015-2016 session, with one issued an "unfavorable report," meaning its subject matter could not be considered by the House for two years.
North Dakota
Last Wednesday, the Senate okayed changes to the voter-approved medical marijuana law [16]. The Senate voted to approve Senate Bill 2344 [17], which imposes tougher restrictions and more oversight than the initiative approved by voters in November. The bill sets steep fees for patients and providers and allows the Health Department to inspect patients' homes with 24-hour notice and medical marijuana facilities with no notice. On the upside, it also allows for smoking medical marijuana and lowers the age for classification as minor from 21 to 19. The bill now heads to the House.
[For extensive information about the medical marijuana debate, presented in a neutral format, visit MedicalMarijuana.ProCon.org [18].]