Sen. Jeff Sessions is on the hotseat today and Wednesday during his Senate confirmation hearings, Missouri activists gear up for a 2018 legalization initiative, and more.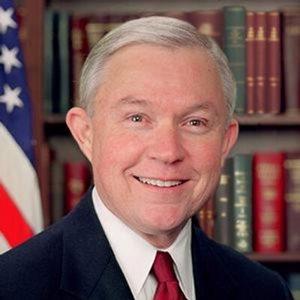 Marijuana Policy
Sessions Evades Firm Answer on State Marijuana Laws, Leaves Door Open for Federal Enforcement [16]. During his confirmation hearing for the position of Attorney General Tuesday, Sen. Jeff Sessions (R-AL) avoided giving a straight answer on how he will handle states that have legalized marijuana. When asked by Sen. Patrick Leahy (D-VT) if he would use Justice Department resources to prosecute medical marijuana patients in states where it is legal, Sessions replied, "I won't commit to never enforcing federal law… but absolutely it is a problem of resources for our federal government. And when asked by Leahy if he agreed with Obama Justice Department guidelines that have largely allowed marijuana legalization to proceed at the state level, Sessions responded with evasion. When asked by Sen. Mike Lee (R-UT) about states' right to experiment with marijuana legalization, Sessions responded that marijuana was illegal at the federal level: "One obvious concern is the United States Congress has made the possession in every state and distribution an illegal act. If that's' something that's not desired any longer Congress should pass a law to change the rule, it is not the Attorney General's job to decide what laws to enforce."
Missouri Legalization Initiative Approved for Signature Gathering [17]. Missouri came just a couple of dozen of signatures away from being able to vote on marijuana legalization in 2016, and activists there are already gearing up for 2018. A legalization initiative [17] has been approved for signature gathering. It would make marijuana legal for people 21 and over, and medical marijuana would be legal for minors with a doctor's permission.
Medical Marijuana
Connecticut Medical Marijuana Expansion Hearing Wednesday [18]. A panel of eight physician specialists will hear public testimony on expanding medical conditions covered by the state's medical marijuana law Wednesday. Patients are expected to ask the panel to expand the law to include conditions such as eczema, arthritis, and fibromyalgia. The panel will make a recommendation to the Consumer Protection Commissioner, who can then propose the change to a legislative oversight committee, which would make a final decision. The whole process could take a year or more.
South Carolina Medical Marijuana Bill Filed [19]. State Sen. Tom Davis (R-Beaufort) and state Rep. Peter McCoy (R-Charleston) Tuesday filed identical versions of the South Carolina Compassionate Care Act (Senate Bill 212 [20]) at the statehouse. The bill would allow qualifying patients with debilitating medical conditions and a recommendation from their doctor to use medical cannabis.
Key Minnesota GOP Legislator Wants to Block Any New Qualifying Conditions [21]. Longtime medical marijuana skeptic and former House Majority Leader Rep. Matt Dan (R-Dellwood) has filed a measure, House File 120 [22], that would block the state health commissioner from adding new qualifying conditions to the state's medical marijuana law. It's a power that has been used sparingly -- "intractable pain" was added after a year's wait -- but Dean wants it used not at all. His bill would accomplish that by striking out the phrase "or any other medical condition or its treatment approved by the commissioner."