A former Ohio sheriff goes to prison for stealing pills, a former New Mexico cop is in trouble for buying sex with meth, and more. Let's get to it: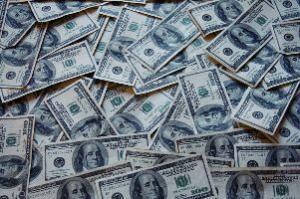 In Las Cruces, New Mexico,
a former Las Cruces police officer was arrested last Wednesday
[10]
after being accused of trading drugs for sex. Alex Smith, 32, a seven-year veteran of the force, was originally suspended after being accused of giving methamphetamine to a woman while in his police uniform and wearing his badge, but he's now been charged with trafficking meth by distribution and conspiracy to commit trafficking. The woman described Smith as her drug "connect" and boasted that she had performed sexual favors for him in return for drugs. He met the woman in his official capacity when responding to a domestic violence report several years ago.
In Brownsville, Texas, a former Edcouch police officer pleaded guilty last Wednesday [11] to working with Mexican drug traffickers. Vicente Salinas copped to one count of conspiring to possess with intent to distribute cocaine. He admitted staging fake drug busts in a scheme to steal and re-sell the drugs. He's looking at up to 40 years in federal prison.
In Fremont, Ohio, the former Sandusky County sheriff was sentenced Tuesday [12] to four years in prison for stealing prescription drugs and misusing office funds. Kyle Overmyer also has to pay $25,000 in restitution. A special prosecutor accused him of stealing pills from drug disposal boxes and deceiving multiple doctors into giving him pain pills. He pleaded guilty last month to 13 felony counts of theft of dangerous drugs and theft in office.