Medical marijuana advocates want the DEA to quit fibbing about weed, Massachusetts pols say they may delay implementation of legal pot commerce, a medical marijuana bill gets filed in Texas, and more.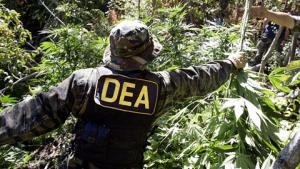 Marijuana Policy
California Roadside Drug Testing Bill Filed [20]. After being defeated last session over concerns that field drug testing devices are not reliable, Assemblyman Tom Lackey (R-Palmdale) is back with a new roadside drug testing bill for the next session, Assembly Bill 6 [21]. Lackey says it's all about pot: "The ballot initiative passed this year to legalize marijuana will result in more marijuana consumers on our state's highways and roads," Lackey said in a statement. "It is imperative that we invest in a broad spectrum of technologies and research to best identify marijuana-impaired drivers."
Massachusetts Senate President Says Legal Marijuana Commerce Could Be Delayed [22]. The successful Question 4 [23] marijuana legalization initiative means pot possession, use, and home cultivation is legal as of December 15 and authorizes stores to start selling it in January 2018, but now, key legislators are saying that might not happen on time. Senate President Stan Rosenberg (D) said Monday there is "a strong feeling that we ought to be looking at the later dates, rather than the earlier dates."
Medical Marijuana
ASA Files Petition With DOJ to Make DEA Stop Lying About Marijuana [24]. Americans for Safe Access (ASA) Monday filed a petition under the Information Quality Act with the Justice Department "demanding that the Drug Enforcement Administration (DEA) immediately update misinformation about cannabis." Under the Information Quality Act, federal administrative agencies are required to ensure that the information they disseminate is accurate and objective. ASA says the DEA has violated the act at least 25 times.
Texas Lawmaker Files Medical Marijuana Bill [25]. State Sen. Jose Menendez (D-San Antonio) Tuesday filed a bill to allow for the use of medical marijuana in the Lonestar State. The bill lists qualifying conditions and would allow for private dispensaries, but would not set amount limits. Menendez said that should be left between the doctor and the patient. The bill is not yet available on the state legislative website.
Law Enforcement
DEA Releases 2016 Drug Threat Assessment [26]. The DEA has released its 2016 National Drug Threat Assessment, which emphasizes issues around the use of prescription opioids and heroin and warns about rising opioid overdose rates. The assessment also notes that DEA marijuana prosecutions are declining, but that more of the cases that are prosecuted are domestic, as opposed to Mexican marijuana imports. The assessment also reports declines in Mexican marijuana seizures in every border district but one.