Last week's legalization victories are reverberating throughout New England, and the city of Oakland is moving toward a publicly-owned bank that could serve pot businesses.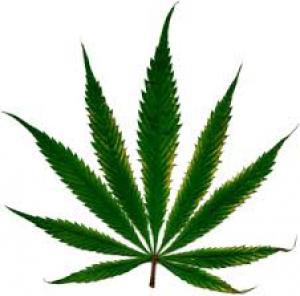 Marijuana
Connecticut Governor Says He's Considering Marijuana Legalization [16]. Gov. Dannel Malloy (D) has said that given last week's votes to legalize marijuana in nearby Maine and Massachusetts, he is reevaluating legalization in his own state. Malloy had previously supported decriminalization, but said that was far enough. But now: "We might have to reexamine our legal position, our position of enforcement, based on what some surrounding states are doing," said Malloy.
Slow Action on Certifying Legalization Vote Could Mean No Legal Weed in Maine Until January [17]. The state's legalization initiative will not go into effect until 30 days after the state certifies and the governor proclaims the results. That could push legalization back until January 7 if the secretary of state's office and the governor take all the time allowed before acting. Legalization supporters had said pot should be legal there by Christmas.
Vermont Legislators Ready to Try to Pass Marijuana Legalization Again [18]. A pair of key lawmakers said they are ready to try to get legalization through the legislature again, but incoming Republican Governor Phil Scott says don't bother. Still, Sen. Dick Sears, chairman of the Senate Judiciary Committee, said legalization votes in Maine and Massachusetts are forcing the state's hand. "For me, that's a game-changer, that Massachusetts has voted to legalize," Sears said. Sears' counterpart in the House, Judiciary Committee chairwoman Rep. Maxine Grad, is also ready to go, saying the Maine and Massachusetts votes will make lawmakers more amenable to moving forward.
City of Oakland Eyes Public Bank for Marijuana Industry [19]. The city of Oakland has taken a first step toward opening a public bank in a move aimed at allowing marijuana businesses access to financial services. Councilwoman Rebecca Kaplan is leading the charge." Creating a local bank in the city of Oakland could benefit lots of local businesses," said Kaplan. "But, it's also a great match for the needs of our growing cannabis industry to have access to safe banking." The issue has already been before the city council and will be again on November 29.