The prospects for the Arizona marijuana legalization initiative just brightened, law changes affect medical marijuana patients in Minnesota and Washington, Canada shows strong public support for freeing the weed, and more.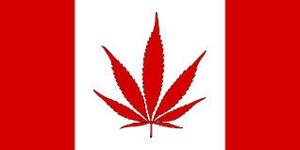 Marijuana Policy
Arizona Legalizers Actually Handed In 258,000 Voter Signatures [17]. We reported yesterday that the Arizona Campaign to Regulate Marijuana Like Alcohol turned in some 200,000 signatures to qualify its legalization initiative [18] for the November ballot and expressed some concern because it needs 150,000 valid voter signatures and didn't have a big cushion. Well, that cushion is bigger and our concerns are smaller. The actual number of signatures handed in was more than 258,000, meaning a whopping 40% would have to be invalidated for the initiative to fail to qualify. That happens, but not very often, so Arizona is very likely to vote on legalization this fall.
Medical Marijuana
Minnesota Chronic Pain Patients Now Qualify for Medical Marijuana [19]. As of today, intractable chronic pain that can't be controlled with existing treatments is approved for medical marijuana use. The state Department of Health added intractable pain to the list of qualifying conditions effective today, the one-year anniversary of the beginning of medical marijuana availability in the state.
Washington State Folds Medical Marijuana Sales Into Adult Sales System [20]. As of today, medical marijuana and recreational marijuana sales are combined, and only shops that have sought a special license can advise patients on medical marijuana. All medical marijuana dispensaries that are not licensed under the new scheme were to shut down by midnight last night. Only patients registered with the state will be able to avoid paying sales tax on their weed purchases.
International
Seven Out of 10 Canadians Support Marijuana Legalization [21]. A new Nanos Poll has a whopping 69% either supporting or "somewhat supporting" marijuana legalization, with only 26% opposed. Some 43% fully supported legalization, while 26% somewhat supported it. Only yesterday, the Liberal government of Prime Minister Justin Trudeau announced it had formed a task force to move forward with legalization and planned to file a legalization bill next spring.
South African Drug Authority Calls for Dagga Decriminalization, Not Legalization [22]. The country's Central Drug Authority has called for marijuana to be decriminalized -- not legalized -- with strategies to reduce the harm of chronic use. "There are few data to indicate that supply reduction via criminalization is effective in reducing cannabis abuse. At the same time, there are insufficient data to indicate that the legalization of cannabis will not be harmful. The immediate focus should therefore be on decriminalization rather than legalization," executive committee member Dan Stein said.