This article was produced in collaboration with AlterNet and first appeared here [14].
A broadly-backed initiative to legalize marijuana in the country's most populous state will be on the California ballot in November. The secretary of state's office made it official [15] Tuesday afternoon, certifying that a random sample of more than 600,000 signatures turned in showed there were enough valid signatures to qualify the measure.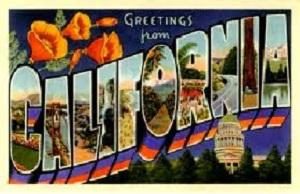 "Today marks a fresh start for California, as we prepare to replace the costly, harmful and ineffective system of prohibition with a safe, legal and responsible adult-use marijuana system that gets it right and completely pays for itself," said Jason Kinney, spokesperson for the Adult Use of Marijuana Act (AUMA)."This measure reflects years of hard work, diverse stakeholder input and broad, bipartisan public support, Kinney continued. "A growing majority of Californians support a smarter approach to marijuana and we're gratified that voters will finally have the opportunity in November to pass comprehensive, common-sense policy that protects children, local control, public health and public safety, saves state and local taxpayers hundreds of millions of dollars, funds critical local programs, and serves as a model for the rest of the nation."
California joins Maine and Nevada among states that have qualified marijuana legalization initiatives for the fall ballot. In two more states -- Arizona and Massachusetts -- legalization initiative campaigns are overcoming final hurdles and are almost certain to join them, but a valiant effort in Michigan faces an uphill battle, forced to rely on the courts to overturn a new state law and unfavorable election board rulings.
Marijuana is already legal in four states, voted in by residents in Colorado and Washington in 2012 and Alaska and Oregon in 2014. Washington, DC, approved possession and cultivation, but not a legal marijuana market, that same year.
Seeing more states go green in 2016 is one thing, but California is the Big Enchilada. With a population of 38 million, its market is more than twice the size of all the legal pot states combined, and it represents more than 10% of the entire country. What is currently a legal marijuana industry generating hundreds of millions of dollars in sales will easily tick over into multi-billion dollar territory once California joins in.
And it looks like that's likely to happen. A Probolsky Research poll [16] in February had support for legalization at 59.6%. A Public Policy Institute of California poll [17] in May had support at 55%, but at 60% among likely voters.
Poll numbers like these are encouraging for proponents, but skeptics can point to the failed Proposition 19 effort in 2010, which came up short with 47% of the vote after polling above 50% for months that year.
This year should be different, though. The AUMA has broad support [18], beginning with charismatic Lt. Gov. Gavin Newsom (D), and including the state Democratic Party, at least three members of the California congressional delegation, a number of state assembly members and other elected officials, the state NAACP, the state ACLU, the California Cannabis Industry Association, and the California Medical Association, as well as prominent figures in law enforcement.
It also has money, and a winning initiative campaign in California will need millions. The AUMA has some deep pockets [19] behind it, including tech billionaire Sean Parker and Weedmaps founder Justin Hartfield, both of whom have dropped million dollar chunks of change into the campaign. The Drug Policy Action Network, the lobbying arm of the Drug Policy Alliance, has also kicked in at least $500,000.
The AUMA's campaign fundraising committee has raised $3.7 million so far this year, which is a good start and dwarfs the amount raised by the opposition Coalition for Responsible Drug Policies, composed of law enforcement and health groups such as the California Police Chiefs Association, the California State Sheriffs Association, and the California Hospital Association. The cops and docs have only managed a paltry $125,000 so far, thanks to donations from groups such as the Association of LA Deputy Sheriffs and the LA County Professional Peace Officers Association.
And it isn't 2010 anymore. Since Prop 19 failed, marijuana legalization has now won in every state where it's been on the ballot, and the whole national atmosphere around it seems to have relaxed. And unlike 2010, this is a presidential election year, with higher turnout, especially among young voters, than is seen in off-year elections. The omens are good.
So what would the AUMA do? According to the campaign website [20] (read the complete initiative text here [21]):
Adults aged 21+ will be allowed to possess marijuana, and grow small amounts at home for personal use. Sale of marijuana will be legal and highly regulated to protect consumers and kids. [Possession of up to an ounce and cultivation of up to six plants]
This measure brings California's marijuana market out into the open -- much like the alcohol industry. It will be tracked, controlled, regulated and taxed, and we will no longer be criminalizing responsible adults or incarcerating children.
Includes toughest-in-the-nation protections for children, our most vulnerable citizens.
Protects workers, small businesses, law enforcement and local communities.
According to the independent Legislative Analyst and Governor's Finance Director, these reforms will save the state and local government up to $100 million annually in reduced taxpayer costs -- and raise up to $1 billion in new tax revenues annually.
Majority of revenues will be allocated to teen drug prevention and treatment, training law enforcement to recognize driving under the influence of drugs, protecting the environment from the harms of illegal marijuana cultivation, and supporting economic development in communities disproportionately impacted by marijuana prohibition.
AUMA includes strict anti-monopoly provisions and protects small farmers, so California's marijuana industry isn't overrun by mega-corporations.
The measure builds on the bipartisan legislation signed by Governor Brown to control and regulate California's medical marijuana industry, and is modeled after national best practices, lessons learned from other states, and the recommendations of the Lieutenant Governor's Blue Ribbon Commission on Marijuana Policy.
Whether the AUMA is the best way to go about legalizing marijuana in California is certainly debatable, and it does have its critics within the state's cannabis culture, but this is what's going to be before the voters in November.