Four Texas cops get indicted for cocaine, a former Utah narc has a pill problem, a sticky-fingered former Baltimore cop heads for federal prison, and more. Let's get to it: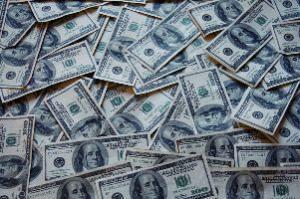 In Houston,
four current or former law enforcement officers were indicted last Wednesday
[10]
as part of a broad-ranging cocaine trafficking conspiracy. The four include Border Patrol Agent Daniel Polanco, Edinburg Police Officer Hector Beltran, former Houston police officer Marcos Esteban Carrion, and an as yet unnamed former Houston deputy constable. Another 11 people were also indicted. The four current or former officers all face charges of conspiracy to possess cocaine with the intent to distribute, as well as varying numbers of charges of possession with intent to distribute. They're all looking at up to life in prison.
In Ogden, Utah, a former Weber-Morgan Narcotics Strike Force member was charged last Wednesday [11] with using an informant to score prescription opioid pills for him. Don Henry Johnson, 29, had already been hit with similar charges in January, but they were expanded after an informant read about the original charges and went to authorities with information about Johnson asking him to get pills for him. Johnson was originally charged with two counts of distribution of a controlled substance; now he has two more. The charges against Johnson, who was a member of the Ogden Police, have resulted in several drug distribution cases he was involved with being dropped.
In Goose Creek, Alaska, a Goose Creek prison guard was arrested Monday [12] after being caught trying to smuggle heroin and marijuana into the jail for an inmate. Guard Adam Jason Spindler went down after the Department of Corrections alerted the FBI that it had received information Spindler was toting dope. Agents watched Spindler interact with a known drug dealer immediately before heading to work at the prison, but were unable to find anything when they searched his vehicle. Another guard then told them Spindler had handed off a package to him that contained marijuana and heroin, and Spindler was then arrested. No word yet on the exact charges.
In Baltimore, a former Baltimore police officer was sentenced last Friday [13] to a year in federal prison for stealing money during a drug raid that was actually a sting operation. Maurice Lamar Jeffers, 47, earlier pleaded guilty to stealing government funds after he was caught conducting an illegal search and stealing $3,000 in cash planted in the room by the FBI, which was recording the whole thing. He was a 12-year veteran of the force.