Marijuana legalization is dead in Vermont this year, Tennessee cuts repeat pot possession penalties, the German health minister says medical marijuana is coming early next year, and more.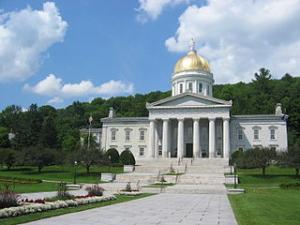 Marijuana Policy
Tennessee Reduces Repeat Marijuana Possession Penalties [19]. Gov. Bill Haslam (R) has signed into law House Bill 1478 [19], which eliminates a provision in state law that makes a third conviction for pot possession a felony. Instead of facing one to six years in state prison, third offenders will now face up to a year in jail.
Vermont House Votes Down Pot Legalization Bill [20]. The House voted 121-28 today to kill the marijuana legalization bill passed by the Senate in February. While Senate Bill 241 [21] is dead, the House continues to work on a proposal to expand decriminalization from one ounce to two and to allow individuals to grow up to two plants. Stay tuned.
Medical Marijuana
Feds End Attempt to Shut Down, Seize California's Harborside Dispensaries [22]. Federal prosecutors have reached a "historic agreement" with Harborside to end their efforts to seize the Oakland and San Jose dispensaries for violating federal drug laws. In return, Harborside agrees not to pursue further legal action against the federal government. "We are gratified that the government has finally seen fit to lay down its arms against Harborside in this case," said Harborside attorney Henry Wykowski. "The will of the people is for medical cannabis dispensaries to operate free from federal threats of closure. We hope we are on the cusp of a policy change and that the Department of Justice will no longer target state-legal dispensaries for forfeiture."
Illinois Medical Marijuana Board Okays New Health Conditions [23]. The board voted Monday to add ten qualifying conditions for medical marijuana use. Among them were PTSD and chronic pain, which were rejected earlier this year by Gov. Bruce Rauner (R). The board members also said they doubted the conditions would be approved and complained that Rauner's standards for approving new conditions are too strict.
Harm Reduction
North Carolina Needle Exchange Bill Filed [24]. State Sen. Stan Bingham (R-Guilford County) has introduced Senate Bill 794 [24], which would allow needle exchanges to operate legally in the state. The bill is set for committee assignment sometime this week.
International
German Health Minister Says Medical Marijuana Coming Early Next Year [25]. Health Minister Hermann Groehe said Tuesday that the country will legalize medical marijuana early next year. "Our goal is that seriously ill patients are treated in the best possible way," Groehe said, adding that he will present draft legislation to the cabinet Wednesday.