Facebook is making life hard for marijuana businesses, marijuana and medical marijuana are on the agenda at statehouses across the land, a South Dakota welfare drug testing bill is back in "kinder, gentler" form, and more.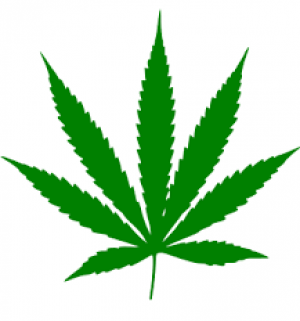 Marijuana Policy
Facebook Shutting Down Marijuana Business Pages [21]. The social media application has recently deleted or suspended dozens of accounts operated by marijuana businesses, without even a warning about possibly offensive material. It's not just businesses that actually deal in marijuana; Facebook has been typically unresponsive, saying only that "These pages have been removed for violating our community standards, which outline what is and is not allowed on Facebook."
Maryland Lawmakers Reject Effort to Increase Penalties for Public Marijuana Smoking [22]. The House of Delegates Wednesday turned back GOP efforts to make it a misdemeanor offense to smoke pot on the Ocean City boardwalk, in state parks, or other public spaces. The move was a proposed amendment to a bill that would make it a misdemeanor to smoke pot in a vehicle. The bill treats in-car pot smoking like an open container violation, with fines, but no jail time.
Oregon House Approves Marijuana Banking Bill [23]. The House has passed House Bill 4094 [24], which protects banks and credit unions from any state liability for dealing with state-legal marijuana businesses. The bill passed on a 56-3 vote and now heads to the Senate.
Medical Marijuana
Arizona GOP Lawmakers Seek to Bar Use of Welfare EBT Cards in Dispensaries [25]. Rep. Kate Brophy (R-Phoenix) has filed a bill, House Bill 2261 [26], that would add dispensaries to the list of locations where EBT cards that deliver cash cannot be used. Other banned locations include liquor stores, race tracks, casinos, and strip clubs. The bill got a hearing Tuesday in the House Rules Committee, but was criticized by Rep. Randall Friese (D-Tucson), a physician. "I have a little trouble just saying you can get your prescription medications but not your medical marijuana," said Friese. "Medical marijuana is used for a variety of things that help people with chronic pain, glaucoma, anorexia, intractable nausea."
Oregon Bill to Let Pot Shops Sell Tax-Free Medical Marijuana Advances [27]. A joint legislative committee Tuesday approved the bill that would allow recreational marijuana businesses to produce, process, and sell medical marijuana products. Senate Bill 1511 [28] now heads for a Senate floor vote.
Utah Poll Finds Nearly Two-Thirds Want Medical Marijuana [29]. Some 64% of Utahns support medical marijuana, up from 61% just two months ago, according to a new Utah Policy poll. The poll comes as progress on a full-blown medical marijuana bill in the legislature appears blocked and as patient activists say they are about to embark on an initiative campaign to get around legislative inaction.
Asset Forfeiture
Wyoming Senate Approves Asset Forfeiture Reform Bill [30]. The Senate Wednesday approved Senate File 46 [31], which would require a judge to find probable cause property was used or intended to be used in drug trafficking before it could be seized. The bill does not end civil asset forfeiture, but does raise the bar for the state. A measure pending in the House would end civil asset forfeiture, but faces a veto from Gov. Matt Mead (R), who vetoed similar legislation last year. The Senate bill now goes to the House.
Drug Testing
South Dakota Welfare Drug Testing Bill Returns in "Kinder, Gentler" Form [32]. After an earlier bill that would have required drug testing for all welfare recipients was killed, Sen. Phil Jensen (R-Rapid City) has introduced Senate Bill 153 [33], which would randomly drug test 2% of welfare applicants. The bill was set for a hearing in the Senate Health and Human Services Committee today.