Toledo's decriminalization is challenged, Florida officials face heat for delays in implementing the state's CBD medical marijuana law, an Illinois panel approves medical marijuana for pain conditions (but will the governor go for it?), and more.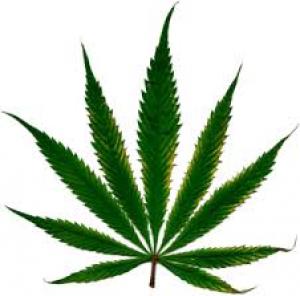 Marijuana Policy
Ohio Sues Toledo Over Municipal Decriminalization Ordinance [19]. State Attorney General Mike DeWine, joined by the Lucas County prosecutor and sheriff, have sued the city of Toledo in a bid to overturn its decriminalization ordinance. Toledo voters approved the ordinance last month, becoming the first in the state to enact municipal decriminalization. The lawsuit objects to provisions in the ordinance barring police from reporting marijuana crimes to other agencies, making pot trafficking a "negligible" offense, and decriminalizing the possession of small amounts of other drugs. Toledo could become a cartel capital because of the ordinance, DeWine warned: "Absent legal action, it's not hard to imagine international drug rings making Toledo their regional base for operations," he said.
Medical Marijuana
Florida Lawmakers Grumble Over Slow Pace of CBD Medical Marijuana Implementation [20]. At a hearing in Tallahassee Tuesday, lawmakers grilled Health Department representatives over delays in the program. "I mean, it's been almost two years since this bill was passed," said Rep. Greg Stube (R-Sarasota). "And we still don't have any restitution for these children that are trying to get this drug that the legislature recognizes is something needed for the state of Florida," he complained. The department said it was "mindful" of the need to make progress, but still couldn't say when five initial cultivation licenses would actually be issued.
Illinois Panel Approves Medical Marijuana for Chronic and Other Pain [21]. The state's Medical Cannabis Advisory Board voted Wednesday to approve chronic pain, intractable pain, and chronic post-operative pain. The additions must also be approved by Gov. Bruce Rauner (R), who earlier rejected 11 other suggestions for expanding the list of qualifying conditions. The board is also pondering whether to add autism, irritable bowel syndrome, osteoarthritis, and PTSD.
Asset Forfeiture
Michigan Legislature Passes Asset Forfeiture Reform Package [22]. The state Senate Wednesday gave final approval to a seven-bill package that will increase civil asset forfeiture reporting requirements and increase the burden of proof for seizures from "a preponderance" of the evidence to "clear and convincing" evidence the seized items were connected to a crime. The package has already passed the House. Some groups, including the Mackinac Center for Public Policy and the Michigan ACLU, want to see even deeper reforms, including eliminating civil asset forfeiture entirely and requiring a conviction before property can be seized in a criminal proceeding. But this is a start.
Sentencing
Massachusetts Bill Would Block Sending Women to Prison for Drug Treatment [23]. An amendment to a supplemental spending bill would prohibit women from being civilly committed to the Framingham state prison for drug treatment. The bill and its amendments are to be debated tomorrow. It's a move that was recommended by Gov. Charlie Baker's (R) task force on opioid abuse. Baker is looking for $5.8 million in the supplemental budget to pay for women in the prison for drug treatment to be moved to a hospital, most likely Taunton State Hospital.