Illinois' first medical marijuana crop comes in, Washington adopts emergency rules for medical marijuana as it merges with the recreational marijuana system, an Ohio initiative still can't get approved, and more.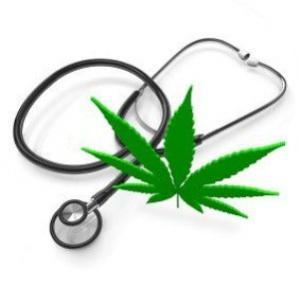 California
On Tuesday, San Benito County supervisors backed off from a strong grow ordinance [14]. The supes had previously supported the ordinance to ban outdoor grows, but agreed to back off after hearing from two separate coalitions of counties about recently approved statewide medical marijuana regulation, as well as public speakers. The supes had voted 3-2 to enact the ordinance on September 22.
Illinois
As of last Friday, the state's first medical marijuana crop was coming in [15]. Shine on, harvest moon. The state's medical marijuana cultivation centers spent the weekend harvesting their first legal crop, and some are already preparing their first shipments to patients. The state has had a medical marijuana law in effect since January 2014, but only now is the medicine about to get to patients.
Ohio
On Monday, the Ohio attorney general again rejected a medical marijuana initiative's summary language [16]. For the second time, Attorney General Mike DeWine has rejected the summary language for a proposed medical marijuana initiative from Ohio Medical Cannabis Care LLC. DeWine pointed to six defects in the language. The group can resubmit its language once it has addressed them. Click on the link for details on the defects.
Oklahoma
Last Thursday, signature gathering for a medical marijuana initiative was underway in Ardmore [17]. The Green the Vote [18] medical marijuana initiative campaign was doing signature gathering there. The group has 90 days to gather 130,000 valid voter signatures to qualify for the November 2016 ballot.
Washington
Last Friday, three of the Kettle Falls Five were sentenced to federal prison [19]. The Kettle Falls Five were a family group of medical marijuana patients pursued by federal prosecutors even though both medical and recreational marijuana are legal in Washington. Two were sentenced to a year and a day in federal prison, while a third was sentenced to 33 month. Family patriarch Larry Harvey was also prosecuted, but has died, and a fifth member has already pleaded guilty and been sentenced to 16 months. The three sentenced last Friday are still free while their convictions are being appealed.
On Tuesday, the state issued emergency medical marijuana rules [20]. The state Health Department has just released emergency rules [21] as the state moves to merge medical marijuana into the recreational pot regulatory system. The rules set standards for packaging "High THC compliant products," testing requirements, safe handling, employee training, and labeling. Click on the rules link for all the details.
[For extensive information about the medical marijuana debate, presented in a neutral format, visit MedicalMarijuana.ProCon.org [22].]