There's a union corruption scandal brewing in California, medical marijuana faces awkward transitions in Oregon and Washington, and more.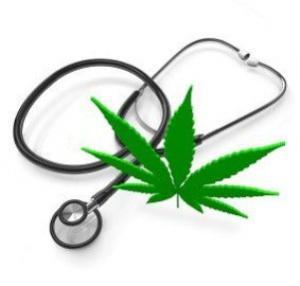 California
Last Thursday, Oakland was once again considering licensing medical marijuana gardens. [14] The city is in the process of crafting regulations and issuing licenses for medical marijuana grows, as well as other marijuana-related businesses. The city had proposed something similar in 2011, but retreated after federal prosecutors criticized the plan. But now the federal position has changed, and Oakland is ready to try again.
Also last Thursday, a UFCW Official was accused of taking bribes from dispensaries [15]. Dan Rush, the executive director of the United Food and Commercial Workers (UFCW) cannabis division, has been charged in federal court with taking bribes or kickbacks to endorse potential dispensary operators. The feds accuse Rush of taking a $600,000 loan from one dispensary operator, and when he was unable to repay it, then working with an attorney to "[propose] and [take] steps to provide various labor benefits to the (dispensary operator), including union support for opening dispensaries and reducing or eliminating pressure to unionize dispensary workers," the complaint says.
On Tuesday, Humboldt County supervisors approved a land use ordinance [16] that would allow for up to 15 dispensaries in unincorporated areas of the county. The ordinance was approved unanimously. There was spirited dissent from one dispensary owner; click on the link to get the low down.
Also on Tuesday, Yuba County officials approved for circulation a ballot measure [17] to overturn the county's medical marijuana cultivation ordinance. The initiative proposed by the Progressive Business Alliance needs 2,483 valid voter signatures by January 19 to force a special election. This is the third set of petitions okayed by county election officials in recent months, meaning the county could see three separate special elections. The current ordinance bans outdoor cultivation in unincorporated areas of the county and limits indoor grows to 12 plants. The latest initiative would allow up to 12 plants indoors or out on parcels of less than an acre, with larger plant counts on larger parcels.
Florida
Last Thursday, a CBD expansion bill was filed [18]. Sarasota state Rep. Greg Steube (R) filed a bill Thursday that would expand the state's CBC cannabis oil program. The measure, House Bill 63 [19], would lower barriers to entry for would-be medical marijuana growers and manufacturers, particularly by removing limits on the number of manufacturers.
North Dakota
North Dakota Medical Marijuana Initiative Trying to Get Going [20]. A Fargo man has formed a committee to advance a medical marijuana initiative and is getting ready to submit initiative language to the Secretary of State's Office. Rilie Ray Morgan said the legislature's refusal to pass a medical marijuana bill showed it is out of touch with popular feeling and that the GOP-dominated House and Senate are "awfully conservative."
Oregon
Last Thursday, Oregon's governor signed a medical marijuana task force bill [21]. Gov. Kate Brown (D) has signed into law Senate Bill 844 [21], which establishes a task force to research the medical and public health properties of marijuana. The task force will make a report with recommendations to the legislature on developing a medical marijuana industry that supplies patients with products that will meet their needs.
Washington
On Tuesday, the Tacoma city council ordered most dispensaries to be shut down [22]. The city council decided to shut down most of the city's 60 unregulated medical marijuana dispensaries. The dispensaries have 45 days to close. After passage of Senate Bill 5052, which essentially folds the medical marijuana system into the recreational marijuana system, dispensaries and collective gardens will have to get licenses from the state beginning next July 1 or shut their doors.
Wyoming
Last Friday, Wyoming initiative supporters announced their signature-gathering campaign would get underway over the weekend [23]. An initiative campaign led by Wyoming NORML [24] is getting underway this weekend. The group is set to unveil the initiative this weekend. They will need to come up with 25,000 valid voter signatures by February to qualify for the November 2016 ballot.
[For extensive information about the medical marijuana debate, presented in a neutral format, visit MedicalMarijuana.ProCon.org [25].]