Jail guards smuggling dope, cops helping drug dealers, cops ripping off drug dealers. Familiar stories, repeated over and over. Here's this week's bunch. Let's get to it: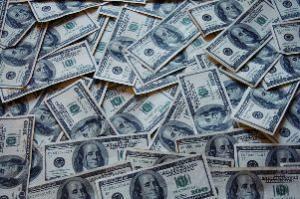 In Hagerstown, Maryland,
a Maryland state prison guard was arrested last Wednesday
[10]
on charges he was smuggling drugs into the prison. Matthew Charles Scott, 28, went down after he obtained drugs and cash from a snitch working for a county drug task force. He is charged with attempting to possess controlled dangerous substances with the intent to distribute and conspiracy to distribute narcotics.
In Lafayette, Louisiana, a Lafayette Parish jail guard was arrested last Wednesday [11] for bringing contraband, including unspecified "illegal substances," into the jail. Jayron Lenoir, 27, went down after authorities received a tip that he was smuggling in goodies. He is charged with introduction of contraband into a penal facility and malfeasance in office.
In Newark, New Jersey, an Essex County sheriff's deputy was arrested last Thursday [12] in connection with a sprawling heroin distribution conspiracy. Officer Robert Andrews, 28, is charged with hindering the investigation into the drug ring and fourth degree obstructing administration of law. He allegedly provided information to one of the subjects of the investigation and assisted in identifying law enforcement officers. More than four dozen people have been arrested in the crackdown on the ring, dubbed Operation TIDE.
In McAllen, Texas, a former Mission police officer was arrested Monday [13] for allegedly stealing several bundles of cocaine from a home and staging a fake drug seizure a few days later to try to conceal the theft. Hector "Jo Jo" Mendez, 45, is charged with possession with intent to distribute more than 5 kilograms of cocaine. The charge carries a maximum life prison sentence and $10 million fine. The 17-year veteran had been assigned to a DEA drug task force.
In Houston, Texas, a former Houston police officer was convicted Monday [14] for her role in a cocaine trafficking operation. Jasmine Bonner, 27, had admitted aiding a major cocaine supplier after he had already been identified as a target of a federal drug investigation. He was her boyfriend. She had been arrested in possession of a pound of cocaine she had agreed to transport. She was convicted of aiding and abetting possession with the intent to distribute cocaine. She's looking at a mandatory minimum five years in federal prison, and up to 40 years.