A legislative compromise would let Oregon counties where voters opposed legalization ban pot shops, the Colorado Supreme Court rules in favor of employers over medical marijuana patients, two big eastern cities are on the verge of shifting their drug enforcement policies, and more.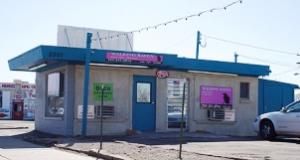 Marijuana Policy
Powerful Arizona Business Group Will Oppose Legalization Efforts [17]. One of the state's most influential business groups, the Arizona Chamber of Commerce & Industry, has announced it will oppose looming legalization initiatives there. The group said it is worried about more workplace injuries and workers' compensation claims. "We arrived at our decision after careful consideration of the experiences of other states that have legalized marijuana, the arguments of proponents and research by our foundation. After looking at all the facts, we've determined that there is no upside to the legalization of recreational marijuana," said Chamber President and CEO Glenn Hamer. "The negative consequences that could result from legalization affect our business environment and the public's health."
Oregon Legislators Make It Easier to Ban Pot Sales in Eastern Counties [18]. In a bid to get their legal marijuana regulation bill, House Bill 3400 [19], back on track, leaders of the committee dealing with marijuana have agreed to new legislative language [20] that would allow local governments to ban pot sales in counties where at least 55% of voters rejected the Measure 91 legalization initiative in 2014. All of those counties are in the sparsely populated and politically conservative eastern part of the state.
Medical Marijuana
Colorado Supreme Court Rules Employers Can Fire Medical Marijuana Patients for Off-Duty Use [21]. The Court today affirmed lower court decisions allowing employers to fire employees for marijuana use while off-duty. The decision hinged on the state's lawful off-duty activities statute. The Court held that in order for the off-duty conduct to be considered "lawful," it must be legal under both state and federal law. The unanimous decision was not a surprise to advocates working to reform marijuana law and policy in Colorado. The case is Coats v. Dish Network [22]. Coats is a quadriplegic who worked in customer service for Dish, but was fired after a random drug test turned up marijuana metabolites.
Law Enforcement
Washington, DC, Police to Shift Drug Enforcement Focus [23]. DC Metro Police Chief Cathy Lanier has announced that the department will revise its drug war strategy by focusing on suppliers instead of street-level buyers and by putting undercover officers back in uniform. "Our main goal is the supply," Lanier said. "We don't want to focus police efforts on just people who are addicted. We want to be focusing on the people who are bringing the stuff in."
Boston Mayor Says City Could Offer Addicts Treatment Instead of Arrest [24]. Mayor Marty Walsh (D) said that Boston could follow in the footsteps of nearby Gloucester and offer treatment instead of arrest to opiate users seeking help. Gloucester recently announced it had adopted that policy. "I commend Gloucester for what they're doing," Walsh said. "I think it's a great idea, a great pilot program, I'm looking forward to seeing how it works and taking that model and possibly using it here in Boston." The chance of the city adopting the program is "probably pretty good... I'm not sure when, but it's probably fairly good odds," he said.
International
>Costa Rican Ministry of Health Releases Criteria for Pending Medical Marijuana Bill [25].Earlier this month, the Costa Rican Ministry of Health outlined the details for the implementation of a pending bill to research and regulate marijuana for medical and industrial purposes. The bill was introduced by ruling Citizen Action Party legislator Marvin Atencio last year to tax marijuana products and regulate the use of medical marijuana through registration cards for patients provided by the Ministry of Health. Ten months after Atencios's proposal, the Ministry of Health released its criteria for the implementation of the bill. Among the conditions specified by the Ministry are that medical marijuana must be used as a last resort and that recreational use of marijuana will continue to be illegal. Medical marijuana will be distributed through conventional drug stores and will follow the same prescription rules outlined by the Costa Rican Social Security System. One of Atencio's proposals to issue marijuana identity cards was discarded by the Ministry under the argument that it would entail discrimination. Atencio responded by saying that the cards would protect medical marijuana patients in encounters with law enforcement. Other conditions included the implementation of educational campaigns for the general public on what is permissible under the new bill and an emphasis on an existing law prohibiting the monopolization of research on marijuana and hemp plants.