Midwest marijuana news dominates today, with the Illinois Senate approving decriminalization and medical marijuana extension bills, a prominent Ohio law enforcement figure endorsing a legalization initiative and the state attorney general rejecting another one, and more.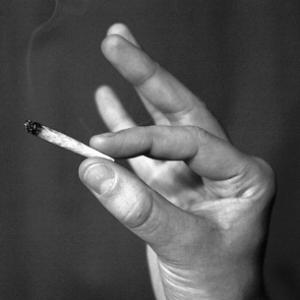 Marijuana Policy
Illinois Senate Passes Decriminalization Bill [22]. The state Senate Thursday approved House Bill 218 [23], which would decriminalize the possession of up to 15 grams of marijuana, replacing the possibility of jail time and a criminal record with a maximum $125 fine and no criminal record. The bill has already cleared the House, but will not go to the governor's desk until sponsors get some additional cleanup language approved.
Former Cincinnati Police Chief Endorses Ohio Legalization Initiative [24]. Former Cincinnati Police Chief Tom Streicher has come out in favor of the controversial ResponsibleOhio [25] pot legalization initiative. "Our state spends over $120 million per year to enforce marijuana prohibition, even though we all know these laws do not work," Streicher said. "Law enforcement should instead be able to spend their time and their resources cracking down on the real criminals." ResponsibleOhio is the midst of a signature-gathering campaign to qualify for the November 2015 ballot. It needs more than 300,000 approved voter signatures to qualify, but says it has 320,000 raw signatures right now and aims to gather 800,000 by the July deadline.
Ohio Attorney General Rejects Language for Third Legalization Initiative [26]. Attorney General Mike DeWine Thursday rejected the ballot summary language for a third statewide legalization initiative, the Ohio Cannabis Control Amendment from Ohioans to End Prohibition [27]. Two other initiatives, from ResponsibleOhio [28] and Better for Ohio [29], have already been approved and are in the signature-gathering phase. Now, Ohioans for Prohibition will have to gather another 1,000 signatures and resubmit modified language if it wants to move forward.
Medical Marijuana
Illinois Senate Approves Extension of Medical Marijuana Program [30]. The state Senate voted 33-16 Thursday to approve House Bill 3299 [31], which would extend the program by two more years. The measure has already passed the House and is headed for the desk of Gov. Bruce Rauner (R), but it's unclear if he will sign it. He has said he didn't think the program should be extended until it's been fully evaluated -- but it hasn't even really started.
Nebraska Legislature Approves CBD Cannabis Oil Study Bill [32]. The state Senate Thursday gave final approval to Legislative Bill 390 [33], under which the University of Nebraska Medical Center would study the effectiveness of CBD in treating epileptic seizures. Gov. Pete Ricketts (R) now has five days to act on the bill.
Washington Supreme Court Upholds Local Collective Garden Bans [34]. The state Supreme Court ruled 8-1 Thursday that the city of Kent can ban medical marijuana collective gardens. The decision upheld lower court rulings allowing cities to impose bans via zoning regulations. The case was Cannabis Action Council v. City of Kent [35].
Drug Testing
Maine Committee Rejects Governor's Food Stamp Drug Testing Bill [36]. The legislature's Health and Human Services Committee voted 6-5 on party lines to reject LD 1407 [37], Gov. Paul LePage's (R) bid to impose drug testing on food stamp recipients. That doesn't mean the bill is dead, though; it is still likely to be debated in the House, and the question will be whether the Democrats can hold their caucus together in opposition.
Harm Reduction
North Carolina Jail Becomes First in South to Offer Naloxone to Released Inmates [38]. The Durham County Detention Facility last month began distributing overdose reversal kits to inmates being released in a bid to cut the overdose rate among the newly freed whose tolerance to opiate drugs has been reduced by the jail stays. The formerly incarcerated are more than a hundred times more likely to die of drug overdoses in the first two weeks after their release than the general population.
International
Iceland Support for Marijuana Legalization Doubles, But Still Low [39]. Nearly one quarter (24.3%) of Icelanders now support marijuana legalization, up from 12.7% in 2011, a new survey finds. Men were more supportive than women (31% v. 16%), and the youth were more supportive than older cohorts, but even among people under 30, support was only at 43%.