A Eugene man wanted for failure to appear on drug charges was shot and killed by Salem Police SWAT officers last Friday after repeatedly refusing to surrender. Mark Cecil Hawkins, 49, becomes the 21st person to die in US domestic drug law enforcement operations so far this year [13].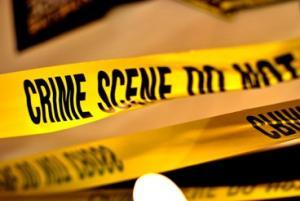 According to the
Salem Statesman-Journal
[14]
, citing law enforcement sources, Salem police officers approached Hawkins, whom they correctly believed had an outstanding warrant, in the parking lot of a Walmart store, where his bus turned recreational vehicle was parked. Hawkins fled into the bus and refused commands to come out.
When more officers and a police dog arrived, Hawkins came out of the vehicle, and he and the officers exchanged fire. No one was hit, but the police dog was slightly wounded. Hawkins then retreated back into the bus.
At this point, the Salem SWAT team was called in and spent several hours attempting to negotiate a surrender with Hawkins. During this time, Hawkins again opened fire.
More than six hours into the negotiations, SWAT officers used armored vehicles equipped with battering rams to rip open the walls of the vehicle. That exposed Hawkins, who was holding a handgun and who refused to comply with demands he surrender.
Officers then opened fire on Hawkins, striking him nine times. He fell out of the bus and was transferred to Salem Hospital, where he was pronounced dead.
Hawkins had originally been charged with meth distribution in Lane County and had been sought on a failure to appear warrant since he didn't show up in court last December.