Five people have been killed by police doing drug related enforcement operations in four days. They become the 3rd, 4th, 5th, 6th, and 7th persons to die in US domestic drug law enforcement operations so far this year [10].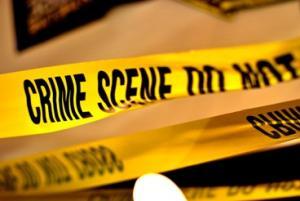 In South Hanover Township, Pennsylvania, police shot and killed heroin user David Kassick, 59, Monday after a traffic stop turned into a chase and "altercation."
According to
PennLive
[11]
, citing police sources, Hummelstown Police Officer Lisa Mearkle attempted to pull over Kassick's vehicle for an expired inspection sticker, but Kassick first drove away, then got out of his car and fled.
"An altercation ensued between (Mearkle) and (Kassick), shots were fired at the scene and (Kassick) succumbed to those injuries," according to a search warrant police obtained to search his car for drugs and drug paraphernalia.
The warrant does not provide details of the "altercation," nor does it say whether Kassick was armed.
A hypodermic needle was found beside Kassick's body, and a spoon with residue "known to be drug paraphernalia" and some Suboxone strips were found on his body. His brother told police that Kassick "had a known heroin addiction and related that he had relapsed approximately two weeks ago," the search warrant stated.
Kassick had a history of drug-related criminal convictions and had spent time in federal prison for heroin dealing a decade ago.
State police are conducting an investigation into the shooting, and Dauphin County DA Ed Marsico will then decide whether the use of deadly force was justified.
In Tempe, Arizona, police shot and killed two men Wednesday, one of whom was wanted for a probation violation on drug charges. The other was a man traveling with him.
According to ABC 15 News [12], citing police sources, a US Marshals task force was attempting to take Salvador Muna into custody when he hopped into a vehicle driven by his friend, Joaquin Hernandez, and fled. Police executed a maneuver to pin the vehicle and said Muna then pulled out a weapon and pointed it at officers.
Four officers, one from Chandler, one from Tempe, and two from Mesa then opened fire. Witnesses reported hearing at least six shots.
Muna was pronounced dead at the scene. The driver, Hernandez, was also wounded. Police said he was "hurt in the crossfire," but it is unclear if Muna ever actually fired his weapon. Hernandez died a short time later at a local hospital.
In Orlando, Florida, undercover narcotics officers shot and killed one man at an apartment complex and took another into custody Wednesday night.
According to WKMG Local 6 News [13], undercover narcs Yong Hall and Amanda White approached two men at the complex as they were following up on an unrelated case. "There was a confrontation" that led to the officers shooting and killing one man, identified as Izzy Colon, and taking a second man, Ricardo Caban, into custody on charges of reckless display of a firearm and possession of a firearm charges.
The Orlando Sentinel [14] had a bit more detail. It quoted police as saying the two officers were in plainclothes working the drug detail when they heard gunfire at the apartment complex. They took cover behind cars in the parking lot and shortly saw Colon, 37, and Caban, 34, coming toward them.
When Officers White and Hall confronted the two men, Caban immediately dropped his gun, laid on the ground, and surrendered. But Colon "refused to surrender and his actions caused Detective Hall to fire his weapon," Caban's arrest report said.
Police did not specify exactly what action caused Hall to shoot Colon. They did say that both Caban and Colon were armed.
Colon's family told WKMG Local 6 that he was not armed. "My brother was not playing with guns -- that's not true," one family member said.
In Calimesa, California, a Riverside County Sheriff's deputy shot and killed a man engaged in "illegal narcotics activity" Thursday evening.
According to NBC Los Angeles [15], citing police sources, believing they were seeing a drug deal in progress, deputies approached two men standing next to a vehicle. One of the men immediately followed deputies' demands and was detained.
The other man then allegedly removed a hand gun from his pocket and was then shot and killed. He was pronounced dead at the scene.
The Yucaipa/Calimesa News Mirror [16] identified the dead man as John Sawyer, 36, of Yucaipa.
The newspaper also reported that the hand gun police saw was actually a replica hand gun and that there was an SKS-style assault rifle in the vehicle. There was no mention of whether any drugs were found.