A veteran cop gets caught with his hands in the cookie jar, jail guards go wild, and two different ex-cops go to prison for growing marijuana. Let's get to it: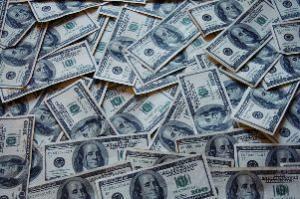 In Prescott Valley, Arizona,
a Prescott Valley police commander resigned last Friday
[10]
as he was being investigated for stealing prescription drugs that had been turned in by the public. Commander Arthur Askew is accused of stealing pills from the drug storage fault in the evidence room, and police had video of him doing it. The department has asked local prosecutors to conduct a criminal review of the case.
In East Madison, Maine, a Somerset County Jail guard was arrested last Friday [11] after an investigation into contraband at the jail. Alexender Jordon, 21, went down after a search warrant executed at his home turned up evidence he had supplied Suboxone strips to one inmate and tobacco products to two others. He is charged with trafficking Suboxone, a felony, and trafficking tobacco, a misdemeanor. At last report, Jordon was residing at his former place of employment.
In Michigan City, Indiana, an Indiana state prison guard was arrested last Saturday [12] after he aroused suspicions during a routine shakedown as he arrived at work. Officer Gordon Dennis's car was then searched, and investigators found two cell phones, a cell phone watch, and a substance that appeared to be synthetic marijuana. He is charged with attempting to traffic with an offender. At last report, he was in the LaPorte County Jail.
In Lutz, Florida, a former Florida state prison guard was arrested Tuesday [13] on charges he allowed inmates on outside work crews to drink, use drugs, and have "conjugal visits in the woods" with prostitutes. Henry Blackwelder went down after one of his favored inmates escaped. Blackwelder didn't report the escape for three hours, but investigators still found empty cans of margarita drinks and malt liquor and empty packages of synthetic marijuana, as well as a blanket used for hook-ups. Blackwelder resigned after the escape, but it later emerged that he was using his work crews and a pair of strippers to smuggle the contraband into the prison. He now faces charges of official misconduct, unlawful compensation for official behavior and smuggling contraband into a state correctional facility. He was released on bail Wednesday.
In Buffalo, New York, a former Buffalo police officer was sentenced last Wednesday [14] to five years in federal prison for running a marijuana-growing operation while he was an officer. Jorge Melendez oversaw a pot-growing operation of more than a thousand plants and sometimes visited it while in uniform. Prosecutors said he made about $80,000 in the two years the grow was in operation, and he agreed to forfeit a Chevy Suburban, a Harley-Davidson motorcycle, a speedboat, and seven firearms. He had copped to one count of conspiracy to grow more than 99 marijuana plants.
In Hagatna, Guam, a former Guam police officer was sentenced last Thursday [15] to eight years in prison for growing marijuana while employed as a cop. Roy Pablo had been arrested as part of an investigation into a grow ring in November 2013 and was convicted on cultivation charges in October.