Seattle's city attorney wants a place for marijuana users to congregate, California activists start moving toward 2016, Dr. David Nutt criticizes British Ecstasy policy, Iran starts the New Year with a bakers' dozen drug executions, and more. Let's get to it: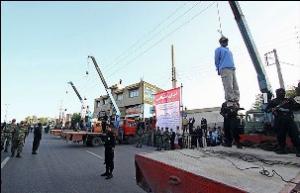 Marijuana Policy
Seattle City Attorney Wants Marijuana Vapor Lounges [26]. In a new memo [27] on marijuana policy, City Attorney Peter Holmes is calling for the legalization of pot vapor lounges in the city. "Single family homeowners have a legal place to consume marijuana; others however, such as out-of-town visitors, the homeless, and renters and condominium owners whose buildings do not permit marijuana use, have fewer options," he noted in the memo. "You can enforce that law much better if you, at the same time, provide an outlet for that demand," Holmes said. The lounges would be open only to those 21 and over, require customers to bring their own weed, and would only allow vaping, not smoking. Such a move would require the approval of the city council and the city health department.
Virginia Poll Finds Majority Support for Decriminalization, Medical Marijuana [28]. A Public Policy Polling survey commissioned by the Marijuana Policy Project [29] finds that 74% of respondents supported allowing medical marijuana and 60% supported decriminalization. The poll also had a near-majority for legalization, with 49% in favor and 44% opposed.
California Activists Set First Meeting for 2016 Initiative [30]. The California Coalition for Cannabis Policy Reform [31] will kick off the effort to legalize pot in the state in 2016 with a meeting in Oakland this Friday. The meeting will be a seminar examining lessons from the successful initiative efforts in Oregon, Washington, and the District of Columbia, as well as the roll-out of marijuana commerce in Colorado. Click on the link for meeting details.
Medical Marijuana
Iowa Pharmacy Board Votes to Reschedule CBD, But Not Marijuana [32]. The state Board of Pharmacy voted Monday to move cannabidiol (CBD) from Schedule I to Schedule II, but not marijuana. The board was acting on a petition from long-time activist Carl Olsen, who sought to have the whole plant rescheduled. But the board wasn't ready to do that. Olsen says while it isn't what he was asking for, it is a step in the right direction.
Sentencing
Washington State Defelonization Bill to Get Hearing [33]. A bill that would make simple drug possession a misdemeanor instead of a felony will get a public hearing in the House Public Safety Committee on January 16. The bill is House Bill 1024 [34], introduced by Rep. Sherry Appleton (D-Poulsbo), and is estimated to save the state millions in incarceration costs each year if passed. Fourteen other states have defelonized drug possession, with California being the most recent. Voters there approved a defelonization initiative in November.
Law Enforcement
Rolling Stone Exposé on Crooked Texas Border Drug Task Force [35]. Rolling Stone has published an in-depth look at a South Texas drug task force, the infamous "Panama Unit" of the Hidalgo County Sheriff's Office and the Mission Police Department. The extent of the thievery and corruption is mind-blowing. Well worth the read.
International
"Illogical and Punitive Drug Policy" to Blame for British Ecstasy Deaths, Prominent Critic Says [36]. Dr. David Nutt, the former head of the Advisory Commission on the Misuse of Drugs who was fired for failing to toe the government's hard line of drug policy, has blamed that hard-line policy for the drug overdose deaths of four men in the past few days. The men thought they were taking Ecstasy, but a British government crackdown on the drug has led to it being substituted by a more lethal substance, PMA. That's the "illogical and punitive drug policy," Nutt was referencing. "The emergence of the more toxic PMA following the so-called 'success' in reducing MDMA production is just one of many examples of how prohibition of one drug leads to greater harm from an alternative that is developed to overcome the block," he added.
Mexican Army Kills Nine Civilians in Cartel-Plagued Michoacan [37]. Nine civilians have been killed by Mexican soldiers in the town of Apatzigan, Michoacan, after the army tried to take control of city hall, which had been held for days by armed civilians. It's not clear who exactly was involved, but the western Mexican state has been plagued for years by violent drug trafficking organizations, and more recently, by armed vigilantes fighting the cartels.
Iran Greets New Year By Hanging 13 Drug Offenders [38]. New Year's Day saw 13 drug offenders hanged in Iranian prisons, including four women. All had been convicted of drug trafficking. Iran hanged hundreds of drug traffickers last year, and it looks like it's off to a quick start this year, too.