Big news out of Washington and, for a change, most of our medical marijuana news is out of the Midwest this week. Let's get to it: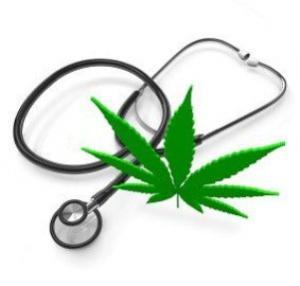 National
Last Saturday, the Senate passed the omnibus spending bill with an amendment blocking federal medical marijuana enforcement [13]. The amendment [14] that will effectively end for now Justice Department interference in states where medical marijuana is legal by barring the department from using its funds to go after patients and providers there.
Indiana
On Wednesday, a lawmaker said she would introduce a medical marijuana bill [15]. Sen. Karen Tallian (D-Portage) said she plans to introduce a medical marijuana bill in the upcoming legislative session. She cited Congress's vote to bar the use of Justice Department funds to go after medical marijuana in states where it is legal. In previous sessions, Tallian has introduced pot decriminalization bills, but those have gone nowhere.
Iowa
On Tuesday,a group of Iowans orgnized to push for a more effective medical marijuana law [16]. The legislature this year passed a bill allowing for the use of low-THC cannabis oil to treat people with epilepsy, but that's not good enough for a new group, Iowans 4 Medical Cannabis. The group today announced it had formed to push legislators to make it possible to produce and dispense medical marijuana.
Oklahoma
Last Friday, a cannabis oil medical marijuana bill was filed [17]. Rep. John Echols (R-Oklahoma City) has said he planned to file a low-THC cannabis oil bill. The bill would only allow for use my children suffering from epilepsy. The news comes as the director of the state's drug agency says he now backs a study that would make the medicine available to sick children.
[For extensive information about the medical marijuana debate, presented in a neutral format, visit MedicalMarijuana.ProCon.org. [18]]