Some Alaska officials are proving recalcitrant when it comes to legal marijuana, there could be a Senate hearing on pot legalization with DC in the cross hairs, congressional researchers release a report on a federal pot excise tax, asset forfeiture could play a role in hearings for the new attorney general nominee, and more. Let's get to it: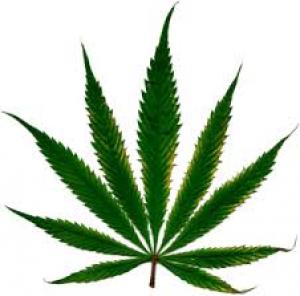 Marijuana Policy
GOP Senator Who Will Chair DC Oversight Committee Wants Hearing on Legalization [19]. Sen. Ron Johnson (R-WI), the likely next chairman of the Homeland Security and Governmental Affairs Committee, which has jurisdiction over the District of Columbia, said Thursday he wants to hold a hearing on marijuana legalization. He told reporters such a hearing would focus on how legalization has worked in other states. He also said he generally supports more autonomy for the District, but didn't say whether he thought DC should be able to legalize marijuana.
Congressional Research Service Releases Report on Federal Marijuana Taxation [20]. Congress's non-partisan research arm has released a comprehensive report [21] on the federal government setting an excise tax on the production and sale of marijuana and marijuana-related products. The report suggests that under nationwide legalization, a $50 an ounce federal excise tax would raise about $7 billion a year, and that prices could drop to as low as $80 a pound. Click on the link for more.
Washington State Pot Tax Revenues Exceed Expectations [22]. State officials said Wednesday that they expect legal marijuana to generate $694 million in revenue through the middle of 2019. That's up from a September estimate of $636 million. The state expects to collect nearly $43 million in pot taxes by the middle of next year, $237 million more in the 2015-2017 budget biennium, and $415 million more in the 2017-2019 budget biennium.
Key Alaska Prosecutor Says Marijuana Prosecutions to Continue [23]. John Skidmore, director of the state Department of Law's criminal division, said prosecutors will continue to move on marijuana cases despite the voters' approval of legalization earlier this month. "We are not blind or oblivious to the fact that there is a change coming, but the change is not here yet," he said. "We did communicate to our folks that right now it is business as usual. We are evaluating what to do in the future." After Washington legalized marijuana in 2012, many prosecutors quashed pending marijuana cases, and some prosecutors have done the same in Oregon this year.
Anchorage Assemblywoman Wants to Ban Pot Sales [24]. Assemblywoman Amy Demboski has prepared an ordinance to prohibit marijuana cultivation, production, testing and sales [25] in Anchorage. Such a move would be legal under the provisions of Measure 2 [26], which allows local option. She said she doesn't want the Alaska's largest city to be "a guinea pig" for the rest of the state.
Medical Marijuana
Bipartisan Group of Legislators Files Federal Bill to Allow VA Doctors to Recommend Medical Marijuana [27]. A dozen House members led by Reps. Earl Blumenauer (D-OR) and Dana Rohrabacher (R-CA) introduced the Veterans Equal Access Act Thursday. The bill would allow Veterans Affairs (VA) physicians to discuss and recommend medical marijuana to their patients, a right enjoyed by physicians outside of the VA system. Click on the link to see all the sponsors and more details of the bill. The bill is not yet available on the congressional web site.
Arizona Appeals Court Rules Doctors Can't Be Charged for Medical Marijuana Referrals [28]. The Court of Appeals ruled Thursday that doctors who recommend medical marijuana to patients are not subject to criminal charges even if they failed to do a review of a year's worth of patient records. Police sent an informant to the office of Dr. Robert Gear in 2012, and Gear signed a medical marijuana certification based on a physical exam, but before receiving the patient's records. Prosecutors in Navajo County charged him with forgery and fraud, but the appeals court ruled that the state medical marijuana law gives him immunity. "In enacting the (law), the voters explicitly barred prosecution of a physician for providing 'written certifications' or 'for otherwise stating' that certain patients may benefit from `the medical use of marijuana,'" presiding Judge Patricia K. Norris wrote in the opinion. The case is State v. Gear [29].
Asset Forfeiture
Asset Forfeiture Could Be Issue for New Attorney General Nominee [30]. President Obama's nominee to replace Eric Holder as attorney general, US Attorney for the Eastern District of New York Loretta Lynch, bragged back in January about how her office seized nearly a billion dollars through civil asset forfeiture. But with the issue in the limelight now, it may come back to bite her during her confirmation hearings. Asset forfeiture reform bills have been filed in the Congress, newspapers across the country are editorializing about abuses, and congressional Republicans are sure to use any ammunition they can to try to damage the president's nominee.
International
Cannabis Clubs Coming to Switzerland [31]? Officials in Geneva are exploring whether to allow marijuana social clubs, while the city has joined Bern, Basel, and Zurich in creating an expert working group to craft details for a potential pilot project. Marijuana is not legal in Switzerland, but possession of less than 10 grams is effectively decriminalized. Click on the link for an informative overview.