California continues to see dispensary battles, Rhode Island's third dispensary opens, medical marijuana is moving in the South, and more. Let's get to it: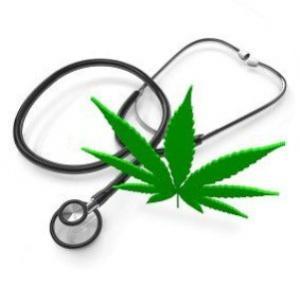 Federal
As of Wednesday, the Charlotte's Web Medical Hemp had picked up three more cosponsors [16]. The bill, HR 5526, would amend the Controlled Substance Act to remove cannabidiol (CBD) and "therapeutic hemp" from the definition of marijuana. "Therapeutic hemp" is defined as marijuana plants containing less than 0.3% THC. The bill was introduced by Rep. Scott Perry (R-PA) and now has 36 cosponsors -- 20 Democrats and 16 Republicans. The latest are Reps. Jimmy Duncan (R-TN), Zoe Lofgren (D-CA), and Austin Scott (R-GA). The bill has been assigned to subcommittees of the House Judiciary and House Energy and Commerce committees.
California
Last Wednesday, the city of La Mesa was moving to shut down three dispensaries [17]. The move comes after voters there failed to pass a municipal initiative to authorize and regulate the dispensaries. The dispensaries have until November 22 to close their doors, city officials said.
Last Thursday, San Diego moved ahead on shutting down unpermitted dispensaries [18]. San Diego officials forced yet another unpermitted dispensary to shut down Thursday after shutting down four others three weeks ago. About 50 unpermitted dispensaries still operate in the city, which is going to allow permitted dispensaries to begin operating early next year.
Connecticut
Last Friday, state officials announced a hearing on adding new qualifying conditions [19]. The state Department of Consumer Protection is considering whether to expand the state's quite restrictive list of qualifying medical conditions to include sickle cell anemia, Tourette's syndrome, "failed back syndrome," severe psoriasis, and psoriatic arthritis. The Board of Physicians will hold a public hearing on the matter on November 26. Click on the title link for more information.
Florida
Last Friday, a state judge rejected the Health Department's medical marijuana grower lottery plan [20]. The state legislature this year approved the use of low-THC, high-CBD cannabis oils, but now an administrative law judge has ruled that the Department of Health's plan to use a lottery to choose growers is not the way to go. "I knew that the lottery became strictly a chance-based scenario and it wasn't merit-based or experience-based. And to me, I had to object to it," said Judge W. David Watkins in his order last Friday. The ruling should result in a better system of distributing licenses, but it could also delay when the cannabis oil actually becomes available to patients.
Georgia
On Monday, a state legislator prefiled a low-THC, high-CBD medical marijuana bill [21]. State Rep. Allen Peake (R-Macon) has pre-filed a bill that would legalize a form of medical marijuana in the state. At this point, House Bill 1 [22] is little more than a mission statement, with details to be filled in later, Peake said. Peake tried to do the same thing in the just finished legislative session, but that bill died on the last day of the session.
Iowa
On Monday, a Board of Pharmacy committee heard debate on reclassifying marijuana [23]. The board met Monday in Des Moines to hear debate on whether marijuana should be moved from Schedule I to Schedule II under state law. Such a move would be a step toward allowing medical marijuana in the state. The board is responding to a petition from long-time Iowa medical marijuana activist Carl Olsen. The committee is expected to make a recommendation on the matter to the full Board of Pharmacy on Wednesday.
Maryland
Last Thursday, a state commission approved medical marijuana regulations [24]. The commission charged with drafting the regulations approved them Thursday, but they still need to be approved by a legislative panel and the state's health secretary. The approval came after a delay last month, when some critics said fees for growers and dispensaries were too high. They still ain't cheap: Fifteen licensed growers will have to pay $250,000 every two years, while dispensaries will have to pay $80,000 every two years. The program isn't expected to be operational until 2016.
Rhode Island
On Wednesday, the state's third and final dispensary opened [25]. The Summit Medical Compassion Center [26] is set to open in Warwick tomorrow. There are two others in the state, one in Portsmouth and one in Providence. Three is all the state's medical marijuana law allows.
South Carolina
Last Thursday, a state senator said he will introduce a medical marijuana bill [27]. State Sen. Tom Davis (R-Beaufort), who sponsored a successful low-THC, high-CBD medical marijuana bill this year, said Thursday he will sponsor a full-fledged medical marijuana bill next year. He made the announcement at a meeting of the state Medical Marijuana Study Committee at Clemson University.
[For extensive information about the medical marijuana debate, presented in a neutral format, visit MedicalMarijuana.ProCon.org. [28]]