Oregon moms take stands on Measure 91, a new Delaware poll has healthy support for legalization, say goodbye to most of San Jose's dispensaries, there's an asset forfeiture reform bill in Virginia, and more. Let's get to it: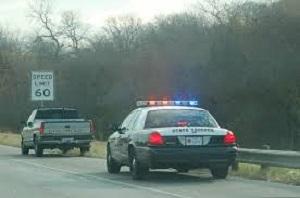 Marijuana Policy
Moms Rally For and Against Oregon Initiative [23]. It was the battle of the moms today in Oregon as mothers for and against the Measure 91 [24] legalization initiative held opposing rallies. The pro side met in Portland, while the anti side met in Lake Oswego. The moms for 91 included mothers who came from Colorado and Washington and spoke of the experiences there. Click the link for more detail.
Delaware Poll Has Healthy Majority for Legalization [25]. A University of Delaware poll released Thursday has support for marijuana legalization at 56%, with only 39% opposed. Majorities in all three of the state's counties supported legalization. "I would say the numbers suggest solid support for fully legalizing marijuana in Delaware," said Paul Brewer, the political communications professor at the University of Delaware who supervised the poll. "The results also reflect what's going on in public opinion at the national level, where the trends show a growing majority favoring legalization." Click on the link for a broader discussion of pot politics in the state.
Medical Marijuana
The Bell Tolls for San Jose Dispensaries [26]. There is about to be a dramatic decrease in access to medical marijuana in San Jose. The city had up to 80 dispensaries this summer, but only six have permits, which means that as of today, the rest must shut down. Forty-seven more have filed for permits, but 20 have been denied and 20 more remain under review. The move comes after the city passed a strict new dispensary ordinance earlier this year. An effort to challenge it with an initiative came up short.
Oregon Court Rules Local Governments Can Ban Dispensaries [27]. In a Thursday ruling, a Josephine County Circuit Court judge has held that local governments can restrict or ban dispensaries. In a case brought by the town of Cave Junction, Judge Pat Wolke ruled that nothing in the state's dispensary law or another law enacted last year that let localities impose yearlong dispensary moratoriums bars them from instituting outright bans. State city and county associations had argued strenuously that local governments had that ability.
Asset Forfeiture
Asset Forfeiture Reform Bill Filed in Virginia [28]. Del. Mark Cole (R-Fredericksburg) has filed a bill that would require a criminal conviction before authorities could seize property. Under current state law, a criminal conviction is not required for asset forfeiture to take place. "While I certainly do not want to make the job of our law enforcement officials harder, I believe we need to strengthen our property protections to avoid potential abuse or the taking of property from an innocent person," he said. The bill is HB 1287 [29]. It's strange bedfellow supporters include tea party groups and the ACLU.
International
Vancouver's Four Pillar Policy: Where Is It Now? [30] It's been 13 years since Vancouver approved a groundbreaking, progressive drug policy that explicitly included controversial harm reduction provisions, as well as treatment, prevention, and law enforcement (thus, the four pillars). Now, a new series available via broadcast or podcast, examines where Four Pillars is today, what it has achieved, and whether it can last. Click on the link for more details and to find out where and how to watch.