A Colorado legislative panel wants to tighten up on medical marijuana, a South Carolina legislative panel studies medical marijuana, the CDC says heroin overdoses are up, a North Carolina county engages in more drug war same old-same old, and there's news from Mexico, too. Let's get to it: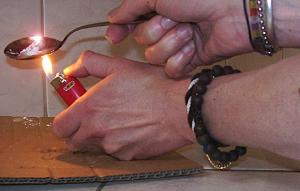 Medical Marijuana
Colorado Lawmakers Want to Crack Down on Medical Marijuana [21]. A state legislative panel, the Marijuana Revenues Interim Committee, yesterday recommended filing legislation that would tighten up the medical marijuana caregiver system and clarify that local governments can collect taxes on recreational marijuana. The bill would require all primary caregivers to register with the state. Officials fear that their inability to track caregiver grows under the present system is helping the black market. The bill would limit caregivers to six plants per patient and limit patients to one caregiver. Medical marijuana supporters questioned why a committee charged with revenue issues was concerning itself with medical marijuana laws.
South Carolina Medical Marijuana Panel Meets Today [22]. A joint legislative panel studying the uses of medical marijuana in the state is meeting at the Medical University of South Carolina today. It's the first of three meetings to be held around the state to gather information. The state last year approved a CBD cannabis oil bill; these meetings are designed to help lawmakers gather information and refine the state's marijuana and hemp laws.
Heroin and Prescription Opiates
CDC Report Says Heroin Overdose Death Rate Doubled [23]. A new report from the Centers for Disease Control and Prevention finds that the heroin overdose death rate doubled between 2010 and 2012 in the 28 states covered in the report, but that twice as many people died from prescription opiate overdoses. The study says two things appear to be driving the increase in heroin overdoses: widespread exposure to prescription opiates and increasing rates of opiate addiction, and easier availability of heroin. Click on the link for more details.
Law Enforcement
Craven County, NC, Makes Penny-Ante Drug Roundup [24]. After a "two-month investigation," the Craven County Narcotics Unit and the New Bern Police Narcotics Unit (CNET-the Coastal Narcotics Enforcement Team) rounded up 16 drug suspects this week, but the charges are less than impressive. Of the 16 people arrested in the big bust, five were charged only with possession of drug paraphernalia (which was also tacked onto nearly everyone else's charges, too), two were charged solely with failure to appear in court, and one was charged with possession of marijuana in jail. Five were charged with "possession with intent to sell" various drugs and one with "possession with intent to sell" marijuana. One person was charged with possession of meth precursors. Of the 16 arrested, only one was arrested on an actual drug trafficking charge.
International
Mexican Special Forces Grab Beltran-Leyva Cartel Head [25]. Hector Beltran Leyva, head of the Beltran Leyva cartel since his brother Arturo was killed by Mexican marines in 2009, was captured at a San Miguel de Allende restaurant yesterday. It's another coup against the cartels for the government of President Enrique Pena Nieto, which has also captured Sinaloa cartel head Joaquin "El Chapo" Guzman and at least two leaders of the feared Zetas cartel.
Three Mexican Soldiers Charged With Murder in Massacre of 22 [26]. Mexican Attorney General Jesus Murillo Karam announced late Tuesday that three soldiers have been charged with homicide in the shooting deaths of 22 people killed in Mexico state on June 30. The military originally said they were cartel members who died in a shoot-out with troops, but witnesses described them being executed after surrendering. Just last week, the Defense Ministry had charged eight of the soldiers with crimes against military justice.