There's dollar signs coming with marijuana legalization laws, Rand Paul moves to protect medical marijuana, but it's too late for one New York girl, there's a new opiate pain reliever out there (with a twist), and more. Let's get to it: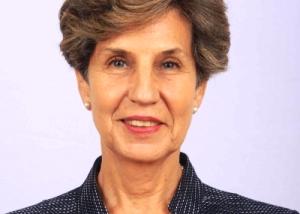 Marijuana Policy
Oregon Marijuana Legalization Could Generate $38.5 Million in Taxes in First Year, Report Says [18]. An economic study [19] commissioned by New Approach Oregon [20], the people behind the marijuana legalization initiative [21] just approved for the November ballot, finds that legalization would produce $38.5 million in tax revenues in its first year.
Medical Marijuana
Rand Paul Files Medical Marijuana Amendment [22]. US Senator Rand Paul (R-KY) today filed an amendment to Senate Bill 2569 [23], the "Bring Jobs Home Act," that would explicitly allow states to pass medical marijuana laws despite the provisions of the federal Controlled Substances Act. The amendment would also bar prosecutions of patients and doctors for engaging in medical marijuana activities in states where it is legal.
New York Poster Child for Medical Marijuana Dies Without Her Medicine [24]. Nine-year-old Anna Conte, whose family has been at the center of the Empire State medical marijuana debate, has died without ever gaining access to marijuana medicines that may have alleviated her condition. Conte suffered from Dravet Syndrome, which caused her to suffer hundreds of crippling seizures every day. The state passed a medical marijuana law last month, but it won't go into effect for another year and a half.
Minnesota Names Medical Marijuana Director [25]. The state Department of Health has named department employee Michelle Larson the first-ever director of the Office of Medical Cannabis. She is charged with managing the office's staff and creating and implementing administrative policies for things like an application process for a manufacturer and a patient registry. The state's law [26] limits medical marijuana to eight specified diseases or conditions and does not allow for the use of smoked marijuana.
Prescription Opiates
FDA Approves Oxycodone/Naloxone Combo Pain Reliever [27]. The Food and Drug Administration (FDA) has approved a new opioid pain reliever that combines oxycodone and naloxone. Targiniq ER, produced by Purdue Pharma, the maker of Oxycontin, included naloxone to block the euphoric effects of oxycodone, making it less likely to be misused.
International
Poll Finds Strong Australian Majority for Medical Marijuana [28]. A new ReachTel survey finds that nearly two-thirds of respondents support legalizing medical marijuana. Support was highest among people between 51 and 65. The poll comes as New South Wales inches toward approving medical marijuana.
Chilean Senators Propose Legalizing Marijuana Possession, Cultivation [29]. Four Chilean senators have introduced a bill that would legalize the possession and cultivation of small amounts of marijuana for personal use, as well as for "therapeutic and spiritual reasons." The legislators include Sen. Isabel Allende Bussi, daughter of Salvador Allende, who died in the midst of a rightist military coup to overthrow him in 1973, and Juan Pablo Letelier, the son of Orlando Letelier, a Chilean politician assassinated by the Pinochet government in Washington, DC, in 1976.