More cops with pain pill problems, another jailer busted, another cop caught in a protection sting, and another cop gets caught peddling steroids and prescription drugs. Let's get to it: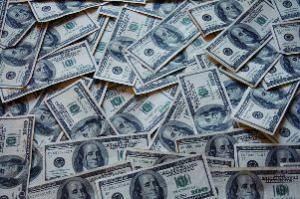 In Pacific, Missouri,
a Pacific police officer was arrested last Thursday
[10]
on charges he stole hydrocodone and oxycodone from the department evidence room. Arthur Tullock, 55, is accused of "appropriating" the pills for his own use. He is charged with two counts of theft of a controlled substance and is now out on bail.
In Dawson, Georgia, a Terrell County jail guard was arrested last Friday [11] after he got caught bringing drugs into the jail. Jantzsen Richardson is charged with possession of marijuana, but more charges are pending.
In Waycross, Georgia, a former Pierce County sheriff's deputy was sentenced last Wednesday [12] to 93 months in federal prison for protecting drug dealers. Randy Strickland, 55, agreed to act as a look-out for people he believed were dealing meth, but he was actually caught up in a sting by a snitch monitored by federal agents. He had only sought $100 for providing security.
In Fort Lauderdale, Florida, a former West Palm Beach police officer was sentenced last Friday [13] to five years in prison for selling drugs while on duty, in uniform, and carrying his service weapon. Dewitt McDonald, 46, admitted illegally selling steroids and prescription drugs and copped to one count of carrying a firearm during a drug trafficking offense.
In Clarksburg, West Virginia, a former Shinnston police officer was sentenced Monday [14] to four to 16 years in prison for confiscating hydrocodone from people, then removing pills from the pill bottles before turning them in to the evidence room. Charles Roscoe Henning III had pleaded guilty last month to four counts of obtaining a controlled substance by misrepresentation by fraud, forgery, deception or subterfuge.