More cops with pill problems, more jail guards looking to earn a little easy money. Just another week in the corrupt cop front of the drug war. Let's get to it: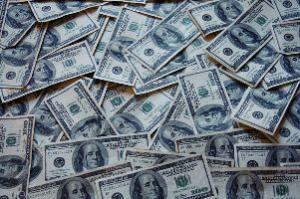 In Hughestown Borough, Pennsylvania,
a former Hughestown Borough police officer was arrested last Wednesday
[10]
on charges he was selling oxycodone tablets. Robert Evans, 38, went down after an investigation by the FBI and Pennsylvania State Police. He's looking at up to 20 years in federal prison.
In Glouster, Ohio, a former Chauncey marshal was indicted last Thursday [11] for his role in a multi-state drug ring involving marijuana. Charles Wachenschwanz, 46, faces seven charges, including one second-degree felony count of engaging in a pattern of corrupt activity; one second-degree felony count of illegal cultivation of marijuana; one third-degree felony count of endangering children; one fifth-degree felony count of possessing criminal tools; one third-degree felony count of having weapons while under disability; one first-degree misdemeanor count of possessing a defaced firearm (with the serial number filed off); and one first-degree misdemeanor count of petty theft. Police found a marijuana grow when they raided Wachenschwanz's home earlier this month.
In Opelousas, Louisiana, a county jail guard was arrested Tuesday [12] on charges he smuggled contraband into the jail. David Wayne Clark, 55, is charged with introducing contraband into a penal institution and malfeasance in office. He is accused of smuggling synthetic cannabinoids, as well as cell phones and tobacco into the jail.
In Pacific, Missouri, a former Pacific police officer was arrested Tuesday [13] for allegedly stealing drugs from the evidence locker. Arthur Tullock faces two counts of felony theft for stealing oxycodone and hydrocodone tablets.
In Belleville, Illinois, a former Washington Park police office was sentenced Wednesday [14] to probation after admitting he took drugs to the county jail for an inmate. Douglass Young, 61, had pleaded guilty to one count of official misconduct for taking narcotics and prescription pills to a female prisoner. He must also undergo drug treatment.
In Bridgeton, New Jersey, a state prison guard was sentenced last Friday [15] to five years in prison for his role in a ring smuggling contraband, including drugs, into the Ancora State Hospital, a satellite facility on the grounds of Bayside State Prison. Conrad Jackson, 40, had pleaded guilty in April to conspiracy to commit official misconduct. He admitted smuggling contraband in to inmates twice a week for about a year.