New York becomes the 23rd medical marijuana state, North Carolina becomes a high-CBD cannabis oil state, Utah issues the first permits for high-CBD cannabis oil, Californians prepare to lobby for a statewide regulation bill, and more. Let's get to it: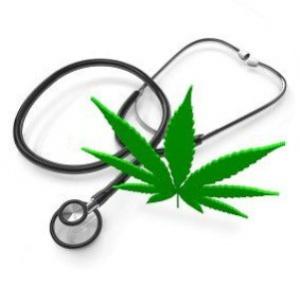 California
Last Friday, the San Diego sheriff's office returned marijuana to a raided dispensary [13]. Sheriff's office officials have handed back 20 pounds of marijuana, as well as grow equipment, seized in a raid last year from the SoCal Pure Collective in North County. The legal case against the collective was dropped in April, and a judge ordered all the confiscated goods returned. But collective operator Laura Sharp still fumes over the raid itself, a paramilitarized exercise of police power aimed at patients and providers. "I don't think that we needed to have assault rifles held to our heads. I think we could have been served paperwork," she said.
On Wednesday, ASA set August 4 as this year's annual medical marijuana citizens lobby day in Sacramento [14]. The medical marijuana advocacy group Americans for Safe Access [15] has announced that its annual citizens' lobby day in Sacramento will be held this year on August 4. The group is supporting the statewide regulation bill, Senate Bill 1262 [16], but wants some changes, too. Click on the title link for more details.
On Tuesday, the Santa Ana city council approved a ballot measure on legalizing and taxing dispensaries [17]. The city-backed ballot measure would compete with another measure that would repeal the city's existing ban on dispensaries. The Medical Cannabis Restriction and Limitation Initiative, which already has qualified for the ballot, would set up a process for dispensaries to register with the city and in return pay a 2% tax. It also limits dispensaries to certain zones and calls for at least one collective or cooperative for every 15,000 residents. The city-backed measure would implement a 5% tax.
New York
On Monday, Gov. Andrew Cuomo signed the Compassionate Use Act [18]. In an official signing ceremony Monday, Gov. Andrew Cuomo (D) signed into law the Compassionate Use Act. New York thus becomes the 23rd medical marijuana state, even though its law is among the most restrictive and includes a ban on smoking (but not vaping or eating) it.
North Carolina
Last Thursday, a limited, low-THC, high-CBD medical marijuana became law. [19] Gov. Pat McCrory (R) has signed into law a bill that will allow people suffering from certain epilepsy conditions to use cannabis extracts containing less than 0.3% THC and more than 10% CBD. But only neurologists in a pilot study may recommend it.
Utah
On Tuesday, Utah officials issued the first permits to use high-CBD, low-THC cannabis oil [20]. Utah officials Tuesday issued the first permits to use high CBD cannabis oil for the treatment of epilepsy in children under a law passed earlier this year. That law okays the use of cannabis oils containing at least 15% CBD and less than 0.3% THC. But while initial permits have been issued, families are likely to have to wait until September to acquire the cannabis oil because the Colorado non-profit that produces it has a long waiting list and a crop that won't be ready until the fall.
[For extensive information about the medical marijuana debate, presented in a neutral format, visit MedicalMarijuana.ProCon.org [21].]